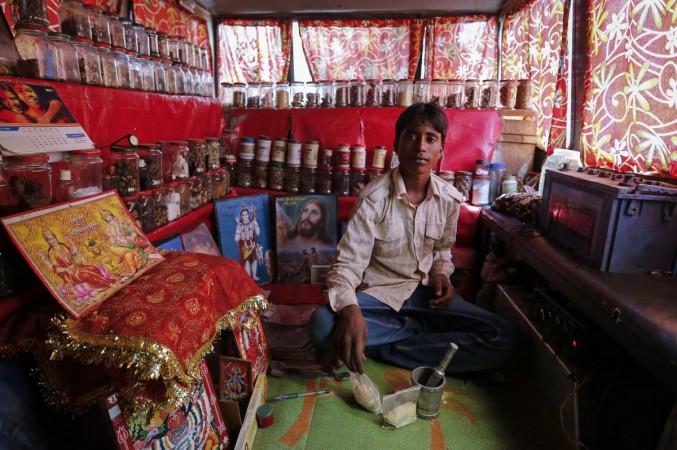 After banning nearly 344 combination drugs, the government is now likely to crackdown on herbal and ayurvedic medicines whose efficacy and safety is not proven.
The ministry of AYUSH (Ayurveda, Yoga, Unani, Siddha and Naturopathy) will make clinical trials mandatory for every new ayurvedic drug entering the market, the Economic Times reported. The Indian ayurvedic drug market is pegged at Rs 8,000 to 9,000 crore.
The development comes close on the heels of various ayurvedic and unani medicines flooding the Indian pharmaceutical market, post the ban on Fixed Dose Combinations (FDCs) or combination drugs.
The ban on popular cough syrups like Corex, Phensedyl and other cold medications is likely to open the doors for herbal and allopathic, non-codeine cough syrups in the pharma market, according to the Hindustan Times.
Various ayurvedic drug majors including Dabur and Mankind Pharma have already started intensive advertising campaign for their non-codeine cough syrups. Dabur is reportedly spending Rs 1.5 crore a day on advertising its cough syrup brand, Honitus.
"It is an opportunity for us to drive awareness about our brand, which is non-codeine," Rana Banerjee, marketing head, healthcare, Dabur India was quoted as saying by the HT.
The Modi government has pushed for the manufacture of Indian medicines as a part of its "Make in India" campaign. However, the growing herbal drugs market in India still lacks adequate regulatory mechanism.
Currently the ayurvedic drug manufacturers are only supposed to obtain the requisite license from the state regulatory bodies to market their products and none of the drugs undergo clinical trials.
"With ayurvedic drugs, the problem is that the regulatory structure is very weak. While there are many classical formulation drugs that derive from ancient texts that are listed in the Drugs Act, there are several other patented and propriety drugs that may completely pass through without any safety or efficacy tests," the Economic Times quoted a senior official in the AYUSH department as saying.
He further said the department is now going to ensure that every new drug undergoes a clinical trial, and that the state authorities issue licenses based on the results of these clinical trials.
"The idea is to check flooding the market with drugs that make all kinds of tall claims, from obesity to height," the official said
The AYUSH department will also check for spurious ayurvedic drugs with random tests across the country.
The various provisions under the Drugs and Cosmetics Act, 1940 and Drugs and Cosmetics Rules, 1945 are also applicable for monitoring the efficacy and safety of Indian medicines.