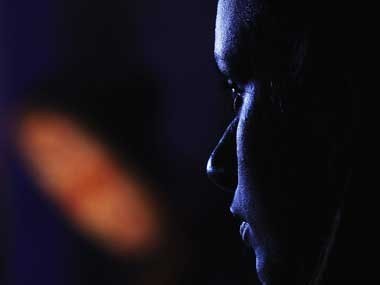 Close on the heels of the axe attack on a woman student at Jawaharlal Nehru University (JNU) last week, another young woman was attacked and molested by a former student because she was 'talking to other men', inside the campus.
On Sunday evening, the 20-year-old woman student was slapped and molested by her boyfriend, who also studied at the university. Abhinendra Jain, 24, had asked his friend 'not to talk to other men'. When she did not listen to him, he attacked and molested her, police told PTI.
A case was filed under sections 354 (assault or use of criminal force against women with intent to outrage her modety) and 506 (criminal intimidation) against Jain. He was soon arrested by the police.
"Jain, a resident of Bihar, is an ex-student of the university. Last evening, he called the girl asking her to meet him. When the girl came to meet him, he attacked her, slapped her and molested her in full public view. The girl was staying in a hostel in the JNU campus," a senior police officer told PTI.
The woman student is studying Spanish at the School of Languages, JNU.
This is the second attack on a woman student in the university in a week. On Thursday, Aakash Kumar, a B.A. final year student, carrying an axe and a pistol stormed into a classroom and hit a student, Roshni Gupta, several times on the head. He then drank poison and died a few hours later in the hospital. Roshni is still in critical condition at the Safdarjung hospital, New Delhi.