Over the past few months, numerous leaks have hit the internet hinting at possible characters and plot lines of the most anticipated movie of the year – Avengers: Infinity War.
One of these leaks revealed that Guardians of the Galaxy character, the Collector, will be seen in the movie. While there was no official word from the Marvel Studios on his inclusion, Chris Hemsworth seems to have confirmed that the leaked information is indeed true.
Also read: Chris Evans brilliantly teases Avengers: Infinity War plot spoiler
The actor recently appeared on The Tonight Show starring Jimmy Fallon wherein he listed out names who are reprising their Marvel roles in the Avengers movie. The names included many actors we already saw in the trailer: Robert Downey Jr., Scarlett Johansson, Mark Ruffalo, Chris Evans, Jeremy Renner, Elizabeth Olsen, Benedict Cumberbatch, Chris Pratt, Vin Diesel and Bradley Cooper to name a few.
Interestingly, while listing down the Guardians cast, he also informed viewers and host Jimmy Fallon that Benicio del Toro is part of the movie.
In November 2017, a leaked footage hit the internet which featured the Collector and Thanos. In the leaked scene, Thanos was seen invading the Collector's museum in an attempt to lay hands on the Reality Stone.
The scene also featured other Guardians of the Galaxy characters namely Star-Lord, Gamora and Drax.
Before the leaked video, Collector's involvement was also speculated when Toro was spotted in Atlanta, where Infinity War was being filmed, earlier last year. A picture of him visiting Criminal Records hit the internet and took no time for fans to speculate his involvement in the movie.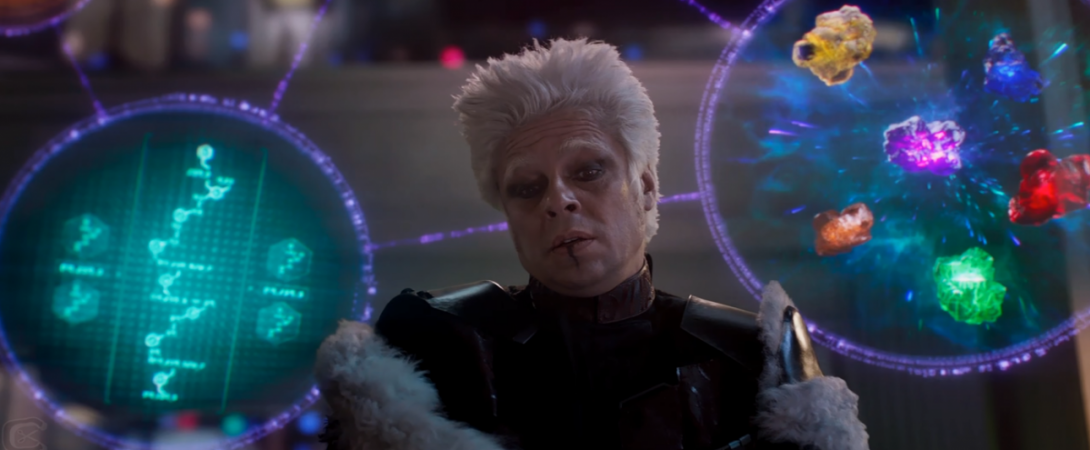 While fans now have an idea (didn't we already know) of some of the cast members thanks to Hemsworth, Marvel Studios recently released the synopsis of Avengers: Infinity War teasing numerous deaths.
Read it here:
An unprecedented cinematic journey ten years in the making and spanning the entire Marvel Cinematic Universe, Marvel Studios' Avengers: Infinity War brings to the screen the ultimate, deadliest showdown of all time.

The Avengers and their Super Hero allies must be willing to sacrifice it all in an attempt to defeat the power of Thanos before his blitz of devastation and ruin puts an end to the universe.

Anthony and Joe Russo direct the film, which is produced by Kevin Feige, Louis D'Esposito, Victoria Alonso, Michael Grillo, and Stan Lee are executive producers. Christopher Markus and Stephen McFeely wrote the screenplay. Avengers: Infinity War releases in U.S. theaters on May 4, 2018.