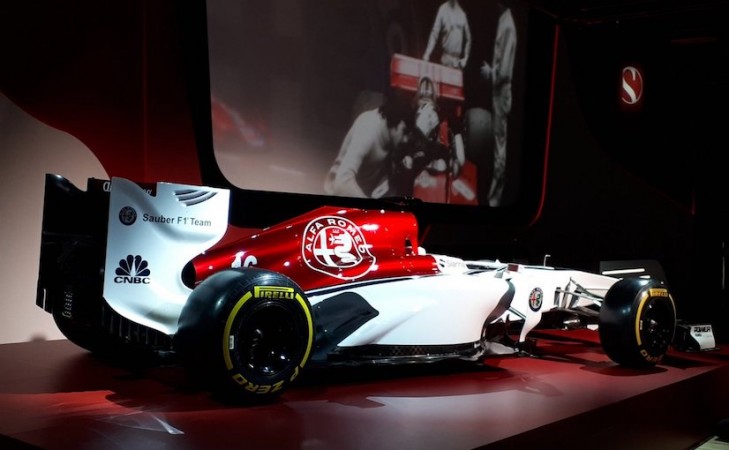 2018 season of Formula One is expected to see lot more action than the 2017 season. Apart from already competing carmakers like Ferrari, Mercedes, Renault and McLaren, the upcoming season will see Aston Martin joining with Red Bull Racing as title sponsor while Alfa Romeo joining forces with Sauber. That's not end of the story, it seems.
Multiple reports now claim, Maserati, the car brand owned by Fiat Chrysler Automobiles (FCA) is also planning to make a comeback in F1. The Italian carmaker is reportedly planning to strike a deal with US-based Team Haas. Italian newspaper Corriere della Sera claims that FCA CEO Sergio Marchionne and Haas owner Gene Haas are currently in discussions regarding the tie-up. The American businessman has declined to comment on the development, but the FCA boss has said, "We will see. Time will tell. We are thinking about it, but we have not made any decision yet."
If Maserati comes back to F1 in 2018, it will be second car brand under FCA group to join the sport after Alfa Romeo. Maserati had a short first stint in the F1 way back in 1950s. The Bologna-based car company raced in 1950-1957, competing in 43 races and winning nine. Juan Manuel Fangio won the 1954 and 1957 F1 world championships driving for Maserati. The first woman to race in F1, Maria Teresa de Fillipis, did so in a Maserati in 1958.
If a deal happens, it will be in line with the deal of Alfa Romeo and Sauber, meaning the vehicle will run on Ferrari technology and engines. The team will be rebranded with Maserati getting prominence in the team name.
In the 2017 season, Haas competed with Ferrari engine and it picked up 47 points. Their cars were driven by Romain Grosjean and Kevin Magnussen.