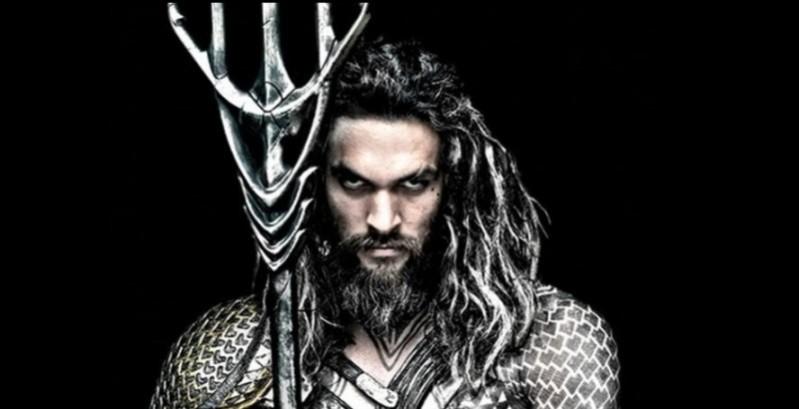 The past one year watched Justice League stars prepare for their roles in the DC movie. But this summer will be filled with updates from the sets of Aquaman. The team has just begun filming in Australia, but the cast of the DC/Warner Bros movie has been making headlines ever since Jason Momoa was announced as the Aquaman.
Also Read: Aquaman Jason Momoa and James Wan send special something for Amber Heard's birthday! [PHOTO]
Photos from the making of the movie, actors preparing for their roles and other filming details are being shared online. Over the past few weeks, Aquaman actor Momoa and Mera star Amber Heard have been actively posting updates on their preparations for their roles. Joining them in giving fans a sneak peek into Aquaman's making, Black Manta actor Yahya Abdul-Mateen II recently shared how he is preparing for his role.
The Netflix's The Get Down actor took to Instagram to share a picture depicting his seriousness for the Aquaman role. The picture posted shows the actor holding up a variety of Aquaman comics. The collection showcases a few from the latest Rebirth run and 2011's post-Flashpoint New 52 run. He also has an issue of Suicide Squad featuring Black Manta and Deathstroke.
The Instagram post captioned: "Thanks a bunch to everyone who tuned in to my impromptu twitter Q&A yesterday! My favourite thing about social media is that it puts me directly in touch with you CRAZY HILARIOUS PEOPLE!! Can't wait to do it again! And thanks for the Black Manta Suggestions!!! Looks like I've got some reading to do! #Thankyou"
The Instagram post comes after Abdul-Mateen II hosted an interactive Q&A session on Twitter. The actor posed a question for fans asking "What comics/issues has your favourite Black Mants appearances???"
Question for you!! What comics/issues has your favourite Black Mants appearances???

— Yahya Abdul-Mateen 2 (@yahya) April 25, 2017
Fans quickly jumped to help him out and suggested an array of comic book options. It was clear that fans loved Aquaman Rebirth as many tweets mentioned this particular comic. In the interactive session, the actor also mentioned that he has Black Manta Rising to get a feel of the DC character.
@yahya Have you read any Aquaman comics to get a feeling for Black Manta as a character?

— Adam Stabelli (@a_stabelli) April 25, 2017
Apart from Momoa, Heard and Abdul-Mateen II, Aquaman stars Nicole Kidman as Queen of Atlanna, Willem Dafoe playing Aquaman's advisor, scientist Dr Vulko, and Patrick Wilson donning the role of Orm, a villain who is also Aquaman's half-brother.
Directed by James Wan, it is scheduled to release on December 21, 2018.