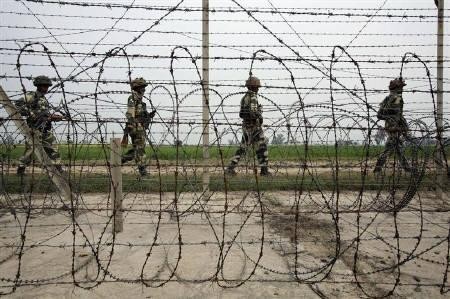 With the Al Qaeda issuing an alarming threat of bringing 'jihad' to Jammu and Kashmir in a bid to make it a "liberated" Islamic state, Defence Minister Arun Jaitley assured that Indian Armed forces were equipped and ready to tackle the threat.
"There is an element of caution and we are assessing the situation after the US troop withdrawal in Afghanistan and am sure that our armed forces are capable of handling threats," India Today quoted Jaitley.
Jaitley's statement was a response to a media query just days after terrorist outfit Al Qaeda released a video, in which it has said that a "caravan of martyrs" was headed to India. Al Qaeda leaders also talked about their plan on hoisting the "Islamic flag" in New Delhi in the video, as was reported by The Guardian on Saturday.
This is the first time that the Al Qaeda have specifically targeted Kashmir through their videos, the report said. The video titled "The war should continue: A message for Kashmir's Muslims" was posted on a site where the group routinely puts up messages.
The outfit has called for Muslims in Jammu and Kashmir to follow in the footsteps of jihadis in Syria and Iraq to revolt against the Indian authorities.
The leaders spoke of a global jihadi movement, also urging Muslims in Kashmir to join in. "Now Muslims all over the world have picked up arms ... are marching in the field of jihad. Even those who rejected armed jihad are now joining this path after being disillusioned with democratic ways of peaceful protests," they said.
The report also cited the concern of Western security officials of increasing militancy in the region after the Bharatiya Janata Party was voted to power last month.
Jaitley, who was on a two-day visit to the state of Jammu and Kashmir over the weekend for reviewing the security situation, had also touched on the issues of ceasefire violations by Pakistani troops and the revoking of Armed Forces Special Powers Act (AFSPA), saying that any decision would depend on the progress of the situation in the state.