Who doesn't want to work with Shah Rukh Khan?
The king of Bollywood has got everyone in and outside of Bollywood dreaming of working with him. The recent celebrity to have expressed his interest to work with SRK is "Shape of You" singer Ed Sheeran.
The international singer was in Mumbai last Sunday and expressed his interest of working with the star in the near future. Talking to Press Trust of India, the singer said, "I would love to do something in Bollywood... Maybe with Shah Rukh Khan. It will be something in their (Bollywood) style."
The "Perfect" singer was in the country as part of his "Divide" tour and he did end up meeting Shah Rukh at a party hosted by Farah Khan which also saw several other Bollywood and television stars attending it. Can we get our hopes high?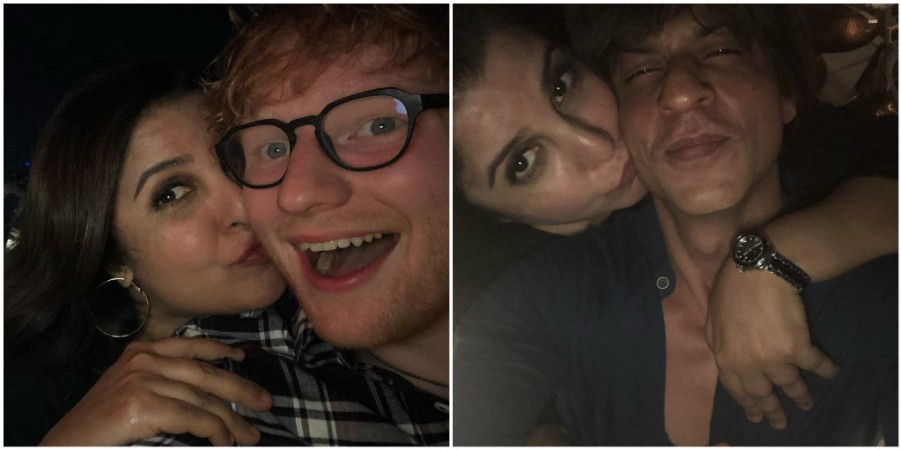 If SRK does end up collaborating with Sheeran (please God, make it happen), it will be his third collaboration with an international singer. Prior to this, the actor worked on hit artists Akon (for Ra.One) and DJ Diplo (in Jab Harry Met Sejal).
Coming to Sheeran, this was his second trip to the country and he made things clear that he is not new to Bollywood. The singer admitted to have watched a couple of Hindi movies. ''I have seen Bollywood films such as '2 States', heard some songs and seen some actors," he said.
While he appreciates that the country loves his songs, the Grammy-winning artist express his surprise at the same fact. He said, "I wonder why people are interested in my music when there is so much good music here as well. In England, there is so much great English music so why would they like to hear anything else? Similarly, there is so much great Hindi music here, so I wonder why would they like to hear anything else."