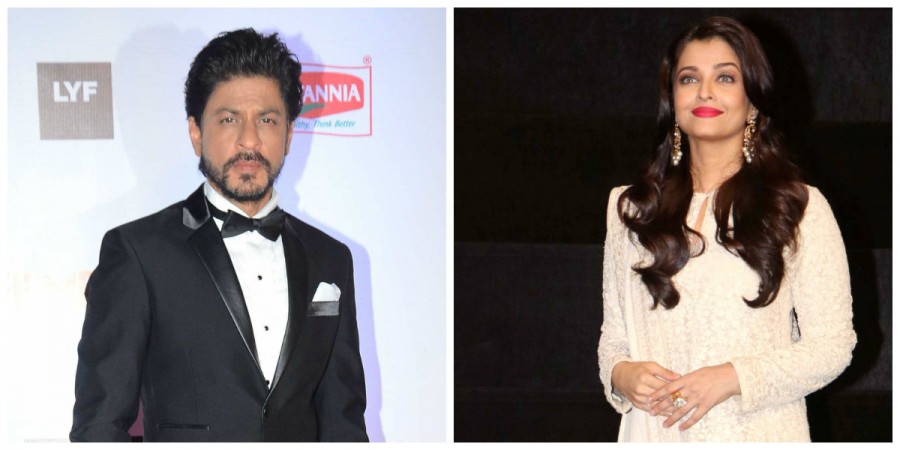 Shah Rukh Khan's three-minute-long cameo in Ae Dil Hai Mushkil alongside Aishwarya Rai Bachchan as her ex-husband was met with a brilliant response, so much so that firecrackers went off in a Nashik theatre. Now, director Karan Johar plans on exploiting the sizzling chemistry, these two stars share, in a film.
Johar already has a script in mind, which will do justice to the vibe Bachchan and Khan share onscreen. "SRK and Ash look so good together in ADHM. Karan now feels that he owes her a full-fledged role. He already has a script in mind for the two," a source informed the Asian Age.
Khan and Bachchan have done a few films together, most prominent of which is Sanjay Leela Bhansali's Devdas. They established a hard-to-compete with rapport and together were being called the best onscreen pair of the time.
Khan even pulled Bachchan onboard for his home production Chalte Chalte, but Salman Khan disrupted the shoot and apparently created a scene on the sets. This caused SRK and Bachchan to drift apart, almost ending their professional association.
"Much time has passed since Chalte Chalte. All the awkwardness after 'the incident' has been washed away. Today, Aishwarya's husband, Abhishek is extremely close to Shah Rukh. In fact he was instrumental to an extent in putting together the cast of Ae Dil Hai Mushkil," the insider further elaborated.
Khan and Bachchan weren't just romantically paired; she played his non-identical twin in Mansoor Khan's Josh. But in Mohabbatein, they came back as lovers.