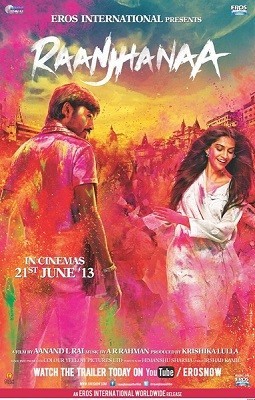 After Abhishek Bachchan-Aishwarya Rai and Shah Rukh Khan-Katrina Kaif, the Dhanush-Sonam Kapoor duo is all set to endorse beauty brand Lux.
The "Raanjhanna" stars , who have won accolades for their performance in the film, have been signed by Lux to promote their brand.
"We always tried to be a little ahead of the game, and along with roping in established stars, we also try to rope in tomorrow's stars. Sonam is a great style icon and Dhanush is an authentic romantic hero," Sudhir Sitapati, general manager for skin cleansing at Hindustan Unilever, told The Times of India.
Earlier, Lux was promoted as the luxury soap for the ladies. From Madhubala to Rekha, Madhuri Dixit, Sridevi, Juhi, Raveena, Aishwarya Rai, Kareena Kapoor and Katrina Kaif, more than 50 prominent film stars have endorsed the beauty brand.
In 2005, King Khan became the first male actor to be signed for promoting Lux. He was featured in a commercial which had Lux endorsers Hema Malini, Sridevi, Juhi Chawla and Kareena. After the supersuccess of "Jab Tak Hai Jaan", SRK and Katrina Kaif appeared in a lux commercial last year.
Bollywood star couple Abhishek Bachchan and Aishwarya Rai have also filmed a special commercial for Lux in 2011. The beauty brand which is known for signing big names from the film industry has now chosen upcoming stars Dhanush and Sonam to endorse their soap. Their film "Raanjhanaa" has been doing good business at the box office, thanks to their wonderful performances. But it is yet to be seen it they would be able to successfully promote the product like the established stars.
"The risk obviously is that the recognisability may not be as high compared to established stars in smaller towns. But the reward is that you surprise the audience with a couple that they didn't expect, Sitapati told the daily.
Sonam, who is more popular for her fashion styles, endorses various brands including L'Oreal Paris and Electrolux. Dhanush has previously been associated with brands such as Tata Nano and Parachute.