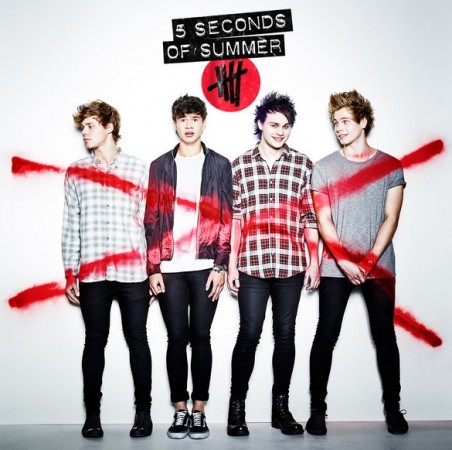 Australian band "5 Seconds of Summer," aka 5SoS announced the release of their new album on Tuesday, with band members Luke Hemmings, Michael Clifford, Calum Hood and Ashton Irwin taking to their social networking accounts.
"After three years, we finally get to tell you that… WE HAVE AN ALBUM !!!" the band wrote on their official Tumblr account.
"We've been working on this so hard for you and it feels so good that we finally get to release it. We really hope you'll like it. All the info you need is below… We love you! - Cal, Ash, Mikey & Luke x #FinallyA5sosAlbum."
Interestingly, fans too seem to have the same reaction as the band, as a good number of them too wrote that they had been waiting for a long time for the news.
Check out some of the reactions to the news below.
So freaking excited for the album!! At school I literally could not stop talking about it!! #FinallyA5sosAlbum @5SOS

— THKS 5SOS l PLS LUKE (@GartnerTwins) May 14, 2014
we've waited far too long for this #FinallyA5sosAlbum — tash (@irwinxmcvey) May 14, 2014
The hashtag is so funny because they know they took forever lmao #FinallyA5sosAlbum

— Andrea (@peaceandluke) May 14, 2014
The album can be pre-ordered from May 14, and the band announced that everyone who pre-orders it on iTunes will get to download a new track from the album.
The self-titled new album releases on June 27, but in the U.S. it will only drop only after July 22.
On Monday, 5SoS also unveiled their very first video game, a Pac-Man ripoff in a bid to increase demand for their album. The game replaces Pac-Man's Blinky, Pinky, Inky and Clyde with icons representing Luke, Michael, Calum and Ashton.
5SoS is a growing force in the global music industry, and according to The Sydney Morning Herald, the band gains an average of 8133 extra followers a day. This is not far off One Direction's 11,827, and the band also has a better strike rate than Lady Gaga, Miley Cyrus, Bruno Mars and Adele, the report added.