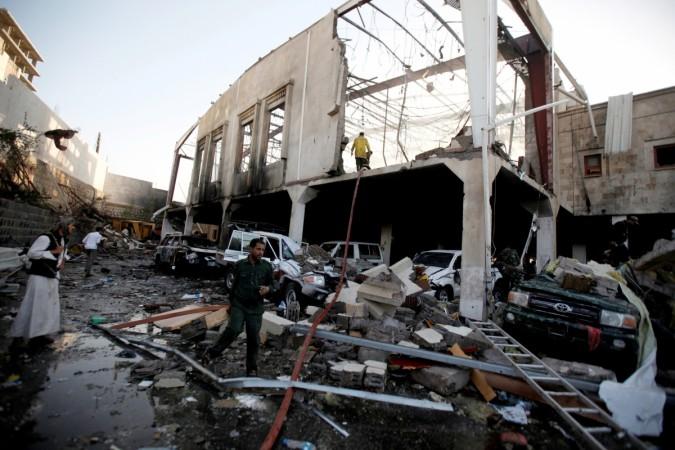 Malian authorities must react strongly after at least 16 Fulani herders were killed in suspected ethnic clashes, France's foreign ministry said on Monday as its former colony gears up for elections.
Thousands of French forces have been based in the West African country and the wider Sahel region since Tuareg rebels and loosely allied Islamists took over its north in 2012, prompting Paris to intervene to push them back the following year.
Ahead of July's presidential elections, France has grown concerned at the rising lawlessness and the failure of the central government to push ahead with a peace deal negotiated almost three years ago.
The latest clash in the centre of the country comes a week after Malian authorities admitted that some soldiers were implicated in gross violations following the discovery of mass graves in the same region.
"France expresses its profound concern over the crimes, including the many murders and abductions, committed in recent weeks against civilians in central Mali," Foreign ministry spokeswoman Agnes von der Muhll said in a statement.
"These acts require a strong reaction from the Malian authorities. It is crucial that this response is based on a balanced approach, combining judicial action, prevention of new human rights violations and disarmament of all militias, as the government is committed to doing."
Lands north of the capital Bamako have become a lawless scrubland used as a launch pad for jihadist attacks across West Africa that, coupled with local ethnic tensions, has made governing near impossible and the forthcoming elections difficult to manage.
Saturday's attack against the herders involved an attack on the village of Koumaga in the Mopti region, the government said.
The government has given no sign it will delay July's polls, but Saturday's violence comes after a turbulent month in the cotton- and gold-producing nation.
Von der Muhll also said it was important that allegations of involvement of members of the Malian armed forces in such attacks were promptly investigated and that those responsible be prosecuted and punished if the facts were proven.