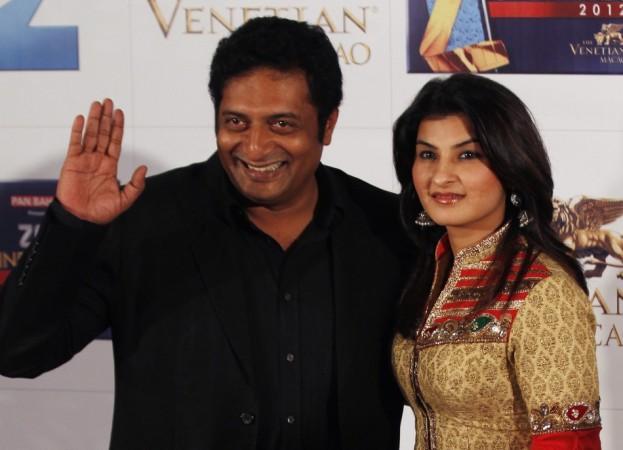 Actor Prakash Raj's movie "Gouravam", which is based on honour killing, has landed in trouble with the Gounder community in Tamil Nadu.
"Gouravam", produced under the banner of Prakash Raj's Duet Movies, is a Tamil-Telugu bilingual movie directed by Radha Mohan. The community has urged the state government to ban the movie fearing that the honour killing story might initiate communal disharmony.
"In the trailer of the film, released recently, a large group of non-Dalits are shown indulging in honour killing against inter-caste marriage in some part of Tamil Nadu. We fear this may upset the sentiments of several communities in the state and pave way to communal violence," said Manikandan Pongalur, president of Kongu Vellala Goundergal Peravai, a Gounder caste organization, according to Indo-Asian News Service.
A writ petition has been submitted to the Kongunadu Munnetra Kazhagam - a political party in Tamil Nadu representing the Gounder community as well as the people in the Kongu region. The party will send the petition to the state government.
"Gouravam" has joined the list of a few movies that have landed in controversy with its content this year. In January, actor Kamal Haasan's much-awaited movie "Vishwaroopam" faced similar issues from some Muslim organizations who demanded a ban on the movie, claiming that some of the scenes hurt religious sentiments.
Following protests, the state government banned "Vishwaroopam" from screening across Tamil Nadu citing security concerns. Later on, Kamal Haasan reached a compromise with the groups after which the movie was released.
Close on the heels of "Vishwaroopam", director Maniratnam's "Kadal" was dragged into a controversy by a few Christian communities alleging that the movie has some objectionable content referring to Christianity and demanded the scenes to be deleted. But the issue later died down and the movie was released on the scheduled date.
Last week, the Punjab government imposed a ban on a new film "Sadda Haq", which is based on the happenings of the Khalistan movement during the 1980s and 90s.
With "Gouravam" facing similar troubles, it is yet to be seen if the Tamil Nadu government will heed to the community's voice and ban the film.
"Gouram" marks the debut of actor Allu Sirish, brother of popular Tollywood star Allu Arjun. "Vicky Donor" fame Yami Gautam plays the female lead. The rest of the star cast includes Prakash Raj, Nassar, Elango Kumaravel, Sricharan and Anupama Kumar.
The film is expected to hit theatres on 19 April.