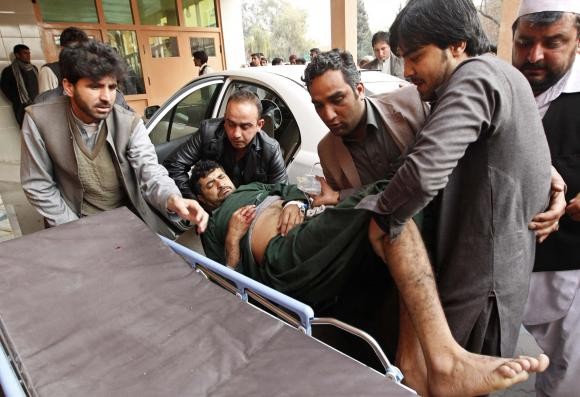 A suicide bomb attack targeted at funeral-goers in east Afghanistan killed 16 people, while another attack at a checkpoint resulted in the death of 11 people this week.
According to a local official, the 16 deaths at the funeral is an unusually high death toll for a single bombing, which also resulted in injuring 39 others, reported Reuters. The suicide attack on Thursday afternoon in the capital of eastern Laghman province, killed 12 civilians and four policemen.
"A suicide bomber detonated explosives attached to his body," Sarhadi Zwak, a spokesman for the governor said, adding that Afghan security forces has arrested a second suspected bomber. While the government has blamed the Taliban for the attack, the militant group has not confirmed it yet.
A day prior to the attack on funeral-goers, Taliban militants attacked a checkpoint guarded by armed villagers. The attack on late Wednesday evening, which killed 11 people along with seven militants, is suspected to have been planned with the help of a Taliban infiltrator among the village militia.
"The attack took place one month after a Taliban insurgent joined the villagers' militia...That Taliban fighter paved the way for others to attack," Deputy Governor Mohammad Ali Ahmadi said.
The villagers took to protecting their own village as it was clear that there was no permanent security force in their area, Ahmadi added.