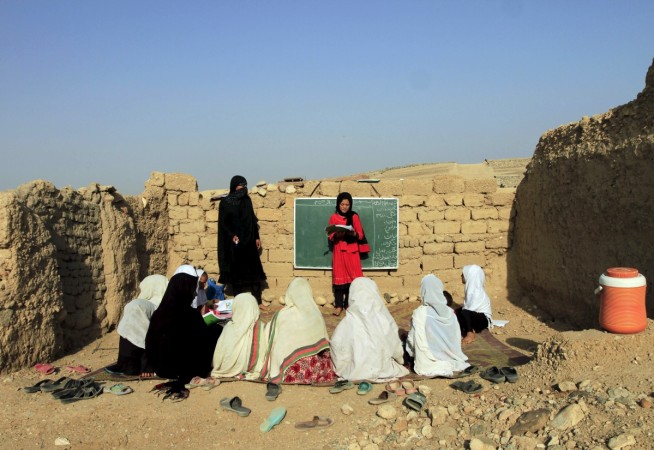 Nearly 2.5 million children in Afghanistan are out of school as hundreds of schools shut down in the country last year, while Afghan forces battled a resurgent Taliban. Afghanistan's education ministry said Wednesday nearly 200 schools had closed down in the last six months itself.
Afghanistan's education ministry spokesperson Mujib Mehrdad said 714 schools were closed down across 24 provinces in the country over the last year, while the interior ministry admitted many schools were closed as they were being used by security forces for military purposes, TOLO News reported.
"Last year, the security forces were forced to use some closed schools or areas close to schools but on the basis of our laws and the ministry's orders no army should have a stronghold in a school," Sediq Sediqqi, spokesman for Afghanistan's interior ministry, was quoted as saying.
The Taliban itself has forced hundreds of schools to close, thus denying education to thousands of children. The Afghan Taliban, which announced a new leadership under Mullah Akhtar Mansour, captured many regions in Afghanistan over the last year.
According to the United Nations Assistance Mission in Afghanistan, there were 111 conflict-related incidents that affected education in Afghanistan in 2015, while threats to schools, including from the Islamic State group's unit in the country, led to the closure of 222 of them.
The agency also documented at least 20 incidents of military use of schools last year, including by the Afghanistan national army and the police. The U.N. body also reported one in four civilian casualties in Afghanistan was a child, stating 733 children had died due to the conflict.
The increasing spate of terror attacks in the country has displaced thousands of civilians in Afghanistan, with Afghans being the largest migrant groups after Syrian and Iraqi refugees.