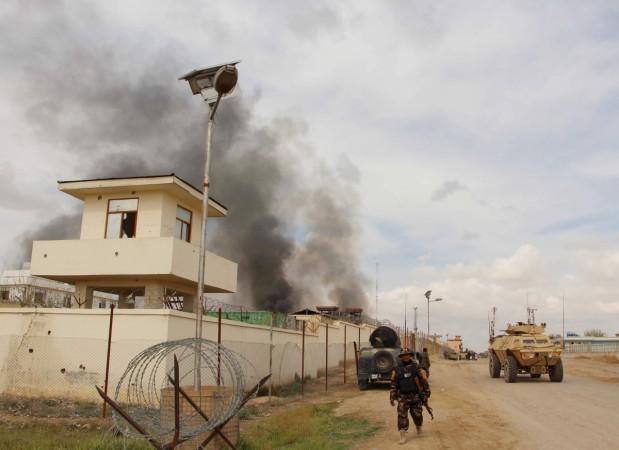 The Afghan Taliban announced the launch of their "spring offensive" fighting season Tuesday, which the group has dedicated to former leader Mullah Omar, whose death three years ago was confirmed last year and led to an official change in leadership. In a statement Tuesday, the Taliban threatened "large-scale attacks" across Afghanistan.
The Afghan Taliban annually declare the start of their fighting season, and the latest threat comes after a bloody year that saw over 11,000 civilians killed and wounded as violence escalated in the country, according to the Associated Press (AP).
The Taliban announced the start of "Operation Omari," named after the group's former leader, and said it would "employ large-scale attacks on enemy positions across the country," reported AP. citing a media statement.
The Taliban also vowed to bring in "good governance" to help citizens "live a life of security and normalcy."
The announcement of the "spring offensive" comes a day after the Afghan government warned the Taliban to not walk away from the peace process. Two terror attacks Monday claimed several lives in Kabul and Nangarhar, in an indication 2016 could turn out bloodier than last year.
Afghanistan had confirmed last year Mullah Omar had died in a Pakistan hospital in April 2013, and was buried on the Afghan side of the border. Mullah Akhtar Mansour was named the new leader of the Afghan Taliban. He had earlier served as the "aviation minister" during the Taliban rule in Afghanistan.
The announcement of the new leader had led to infighting in the group last year, though many members have reportedly come to accept Mansour's leadership.
The Taliban launched a series of deadly attacks across the country last year, using suicide bombers in crowded areas, and even targeting diplomatic and government buildings. The group has, however, faced increasing rivalry from the Islamic State's Afghanistan affiliate — the Khorasan Province.
ISIS and Taliban fighters have often clashed in Afghanistan, leading to fatalities and losses on both sides.