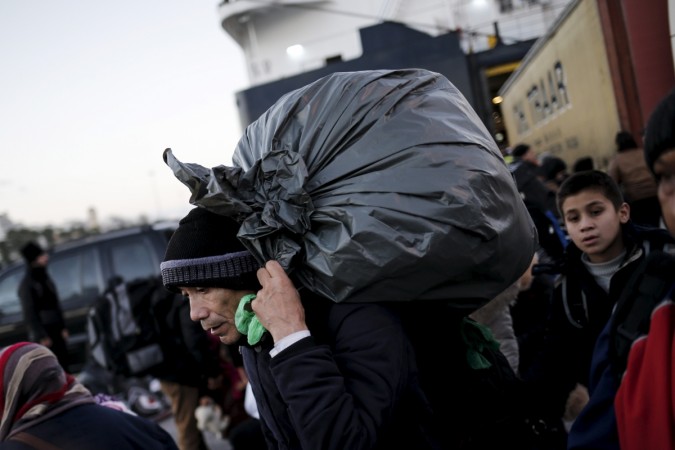 Thousands of Afghans living undocumented in Iran have been asked to fight in Syria for the pro-government militias, with some being threatened with deportation by the Iranian Revolutionary Guards Corps, the Human Rights Watch groups has said.
While some Afghans living illegally in Iran were coerced into joining the civil war in Syria, many were given the incentive of getting legal residence, the group claimed in a report on Friday, after interviewing several people who escaped from Syria. Several of the Afghan fighters have been killed while fighting in Syria, HRW said.
Iran has been backing the Bashar al-Assad government in Syria against anti-regime groups, some of which have received support from the United States. The Afghan refugees in Iran are reportedly encouraged to join the war to protect Shia shrines from Sunni militants such as those of the Islamic State (ISIS).
"Iran has not just offered Afghan refugees and migrants incentives to fight in Syria, but several said they were threatened with deportation back to Afghanistan unless they did," said Peter Bouckaert, emergencies director at Human Rights Watch.
Nearly three million Afghans have migrated to Iran after fleeing increasing violence and terrorism in Afghanistan, but less than a million have legal status, the group said.
HRW said it interviewed Afghan boys as young as 16-year-old who said they had been detained by Iranian authorities and were then forced to "train and fight" in Syria by the Revolutionary Guards. Many of these Afghans have fled to Turkey or Greece after escaping from Syria.
The Iranian Guards reportedly offer as much as 1.5 million toman ($585) per month as well as the promise of six-month residency permits for families of Afghan men who agree to fight in Syria, France 24 reported.
Syria has been ravaged by a five-year-old civil war between regime forces and anti-Assad groups, leaving more than 2.5 lakh people dead and millions displaced.