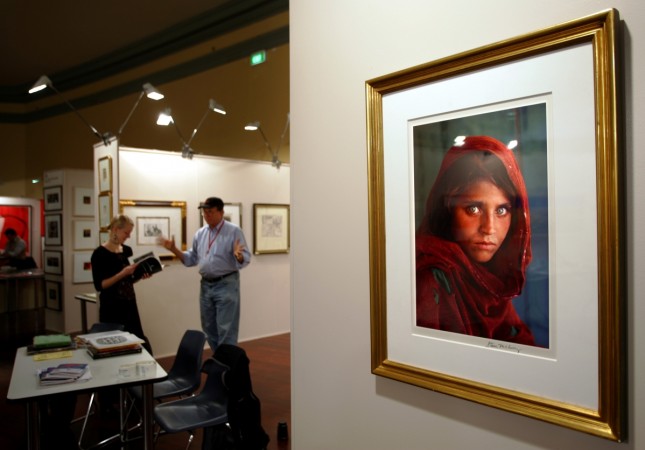 Sharbat Gula, whose hypnotic green eyes continue to haunt thousands even thirty years after they made it to the "National Geographic" cover in 1985, has reportedly been denied a National Identity Card by Pakistan.
The subject of "the most recognised photograph" in the history of the National Geographic magazine, Gula, has been living illegally in Pakistan, reports Indian Express. Following a probe, not only was Gula's NIC cancelled, but four officials who allegedly issued the fake ID card to her and two "sons" were suspended.
Gula, who shot to fame after being photographed by Steve McCurry at the Nsir Bagha refugee camp in Pakistan, is reportedly among the thousands of Afghan refugees who dodged Pakistan's computerised Identity Card system last year.
In 2002, 17 years after she was first photographed, National Geographic Television & Film's EXPLORER tracked down the Pashtun girl and it was then reported that she was living with her husband and three daughters. Although everything else about her had changed - "time and hardship have erased her youth, her skin looks like leather, the geometry of her jaw has softened" - McCurry said, her eyes still glare and pierce as they did almost two decades ago. That famous close-up shot of Gula has even been compared with Leonardo Da Vinci's Mona Lisa.
However, according to Pakistani officials Gula and her alleged sons Rauf Khan and Wali Khan were living on fake IDs. She reportedly went into hiding after the issue of her fake ID was brought to public attention.