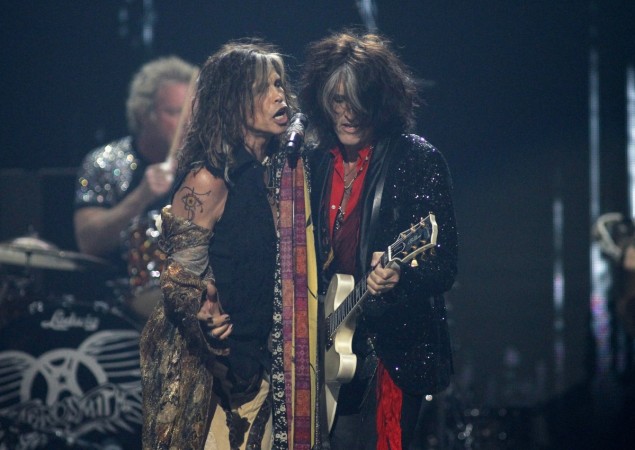 Legendary American rock band Aerosmith might call it quits with a farewell tour next year. In a recent interview, Steven Tyler, the frontman of the band, confirmed the tour would happen sometime in 2017. He also hinted that the band might go into the studio to record a new album.
He went on to explain: "I guess it's just because of our age. You know, something's gonna happen. It's just inevitable that somebody's not gonna be able to do it anymore. So it would be very nice to take a nice long bow and say thank you and... put it to bed kind of gracefully. [sic]"
The band — Tyler, Joe Perry, Brad Whitford, Tom Hamilton and Joey Kramer — ended their Blue Army Tour last year, during which, apart from North American shows, they played in Moscow as well. They played gigs in places where they had not performed before, many of which were small venues.
After the tour, the band went on a hiatus to accommodate Tyler's eponymous solo album release and its promotional activity. But Tyler has promised the band will be back in 2017.
In the meantime, the rest of the band members were busy with other projects. Perry teamed up with Johnny Depp and Alice Cooper to form Hollywood Vampires, which released their debut album last year. Brad Whitford worked with singer Derek St Holmes on a tour and a new collaborative album. And Joey Kramer concentrated on his coffee business.
It will be interesting to see Aerosmith coming up with a new album before they bow out. No matter how it sounds, it will definitely be one of the most anticipated albums of 2017.