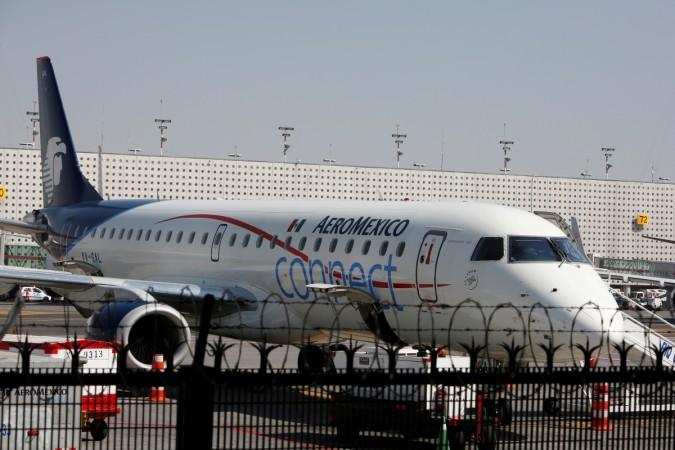 An Aeromexico plane carrying more than 100 people crashed in the north-central Mexican state of Durango on Tuesday afternoon, injuring 85 with no deaths, authorities said.
"We confirm that there were no fatalities in the accident of flight AM2431," Durango Governor Jose Aispuro said via Twitter, Xinhua reported.
The Transportation Ministry said the Embraer aircraft had the accident at 4 p.m., "moments after taking off" from the airport in the state capital also called Durango.
The plane "was carrying 97 passengers and four crew members on board," Transportation Minister Gerardo Ruiz Esparza said via Twitter.
"The accident was caused, according to preliminary reports, by adverse weather conditions," the OMA said via Twitter.
Aispuro also blamed weather conditions, according to the daily Milenio.
"It was raining, there was a storm. I think they wanted to abort, but were not able to fall on the runway. It fell farther ahead where the paved runway ends and that caused the fire that seriously damaged the plane," Aispuro said.
Israel Solano Mejia, director of the city civil protection agency, told reporters "almost everyone walked away (from the accident) on their own."
Flight AM2431 was headed to Mexico City.
The airport has been closed while officials attend to the wreckage.