Nearly 500 cars were gutted in a massive fire at the parking lot of Bengaluru's Yelahanka Air Force Station, which is hosting the Aero India 2019. An unstubbed cigarette butt thrown on dry grass of the parking lot is suspected to have led to the fire on Saturday afternoon.
The blaze has been reported to be started at 12.30 pm. The damaged vehicles were parked near gate 5 and the damage is yet to be ascertained. Traffic has been snarled at Hebbal to Yelahanka route due to the fire mishap.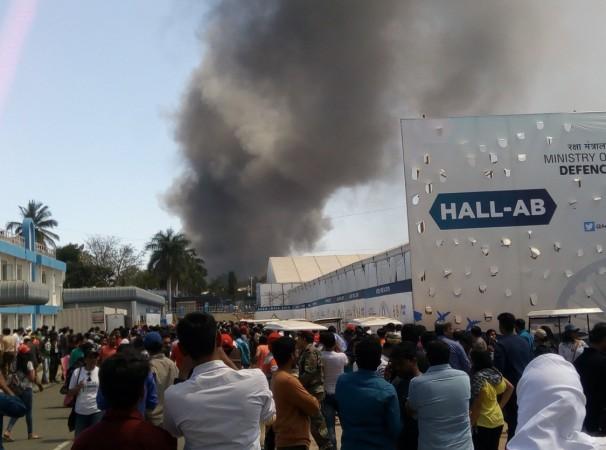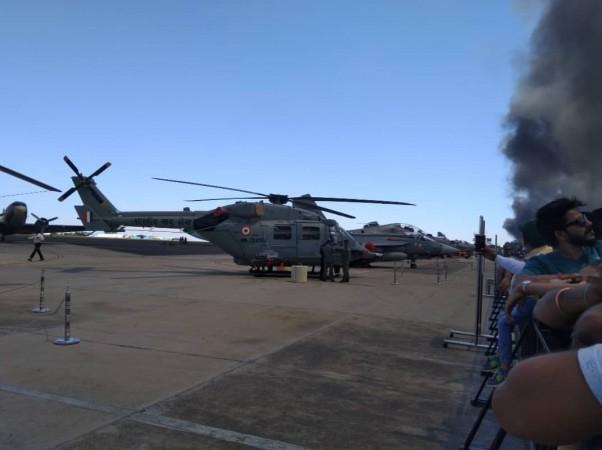 Near 30 fire tenders were rushed to the spot and the firefighters were struggling to douse the fire. Rakesh, a fire-fighter from Channapatna fire station suffered minor burns while trying to control the fire. Thick smoke engulfed the area due to which the air show was temporarily halted.


The DG of Police in Karnataka State and Chief of Fire & Emergency Services, MN Reddi tweeted about the accident from his official handle saying that the fire has now been completely doused. "In all, 300 cars burnt in the fire incident. Fire fully extinguished now. 10 Fire Force and 5 other fire engines fought the fire under the leadership of Chief Fire Officer, West", he tweeted
This incident comes just 4 days after an accident involving two airborne planes of Surya Kiran aerobatics team collided with each other during the rehearsals for the air show on February 19 in which one pilot, Wing Commander Sahil Gandhi was killed.