Russia expressed confidence that the long delayed concluding agreement with India on the joint production of the fifth generation fighter aircraft can be signed this year.
The two countries signed an initial contract in 2010 to build the Fifth Generation Fighter Aircraft (FGFA) programme, however, they have not been able to agree to the final terms of the contract.
"We are in the final stage of negotiations for the FGFA contract," United Aircraft Corporation's (UAC) Yuri Slyusar told the press at the ongoing Aero India airshow in Bengaluru, according to a Reuters report.
The Indian Requirements
The quibble relates to how the Indian version of the Russian-designed Sukhoi T-50 will differ from the Russian model, and over the amount of technology the Russians are willing to transfer.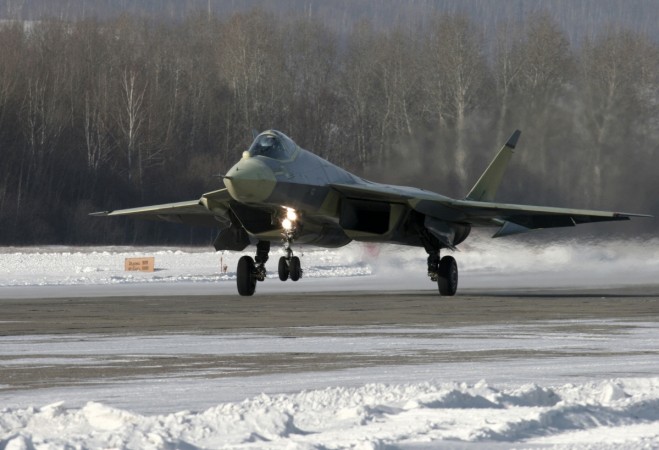 Prime Minister Narendra Modi said on Wednesday that India was no longer satisfied with weapon deliveries or assembling, and added that transfer of technology to local companies and production within India would be a clause attached to the lucrative deals.
India is expected to spend as much as $250 billion over the next decade in modernising the defence forces and the equipment.
Aero India 2015
"We think there is a possibility to sign the agreement within 2015. At least the Russian side think it will be done in 2015," Slyusar said.
Meanwhile, the ageing fleet of Russian-made MiGs and French Mirage fighter jets are now being replaced with India-made Sukhoi Su-30s and its upgradations.
The French are eager to see the ink dry up on the contract to supply 126 Dassault Rafale, which has been stuck over Dassault unwilling to offer the necessary guarantees for localised production of the fourth generation fighter jet.
Fifth Generation Fighter Aircraft
The FGFA aircraft possess more advanced design and build, which equips the aircraft with significant stealth capabilities and would provide operators with deep penetration hits in enemy territory.
"FGFA planes are important in terms of future capability," Air Force Chief Arup Raha said on Thursday, at the Bangalore air show.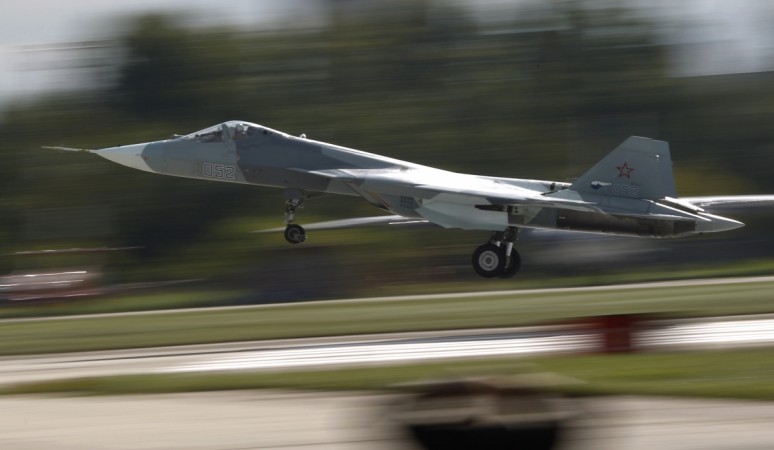 Ruha noted that a firm timeline for the closing of agreement was difficult to forecast.
There are a total of five fifth-generation fighter jets in existence – the US-based Lockheed Martin's F-22 Raptor and the F-35 Lightning II (the world's most expensive defence programme ever), both combat-proven, though the F-35 has been plagued with issues.
China has developed the J-11 and the J-20 FGFA, which could end up in the Pakistani fleet, who would be unable to persuade the Americans to sell them.
The Russian Sukhoi T-50 forms the final name in the short list. The initial design has been agreed between the two nations in 2013, and they continue to work on the detailed design.
In December, during his visit to the country, Russian President Vladmir Putin said that Russia would continue to remain India's top defence partner.