Israeli defence minister Moshe Ya'alon has arrived in India in what looks like a whirlwind tour. He is expected to take in the Aero India 2015 expo where Israeli companies are present in full strength and have attracted significant footfalls.
Ya'alon is accompanied by senior executives from Israeli defence firms. His visit is expected to carry forward the defence and political ties between the two countries even further.
The two democracies established full diplomatic relations only in 1992, and ties have seen an upswing since the NDA government of Prime Minister Narendra Modi was elected to power in May 2014.
India is the largest buyer of Israeli equipment and Israel is India's second largest supplier of weapons after Russia.
Ya'alon's Visit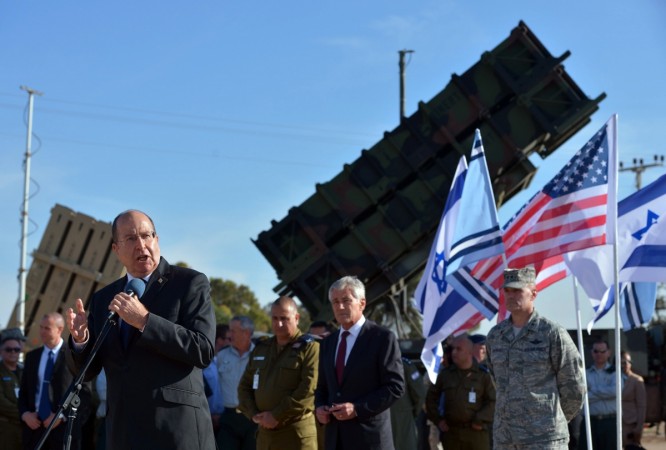 Marking the first ever visit by an Israeli defence minister, Ya'alon attended the biennial Aero India show, considered the largest such display in all of Asia.
He acknowledged India's importance to the Israeli defence industry.
"We are open to more or less (selling) anything. We believe that we have the better product," the Israeli defence minister said at the Israeli pavilion.
Israel's Rafael Advanced Defence Systems and Elbit Systems have displayed an array of their latest weaponry.
Some of the likely deals to be signed during the visit include two Phalcon AWACS (airborne warning and control system) and four aerostat radars, in a deal worth almost $1.5 billion or ₹9,330 crore.
The Need for Each Other
Israel is keen to increase its ties with Asian nations, as a means to diversify, due to potential trade sanctions in Europe. India, which has the world's largest free-standing army made entirely of volunteers is keen to acquire cutting-edge Israeli weaponry as it tries to modernise its severely ill-equipped forces.
India has inducted Israeli drones in large numbers, effectively becoming Israel's largest market and user of such equipment. Delhi and Tel Aviv are expected to expand their relationship further, said Reuters.
Under India's current Prime Minister, both nations have surged ahead with joint development of an aerial defence system, which cleared its first simulated trials in combat conditions in November.
India recently decided to buy Israeli-made Rafael Spile anti-tank guided missile system over US' Javelin missiles, even as the US side offered a sweetener to co-develop the next generation of Javelin together.