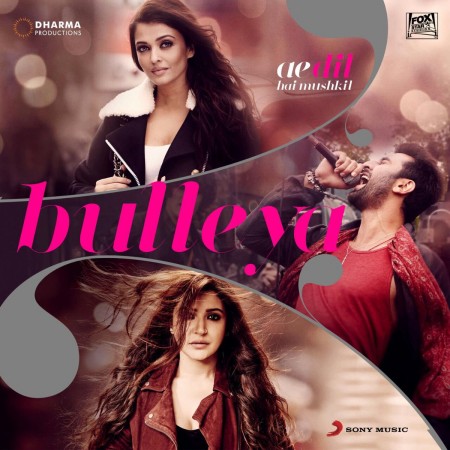 The latest song from Karan Johar's Ae Dil Hai Mushkil, Bulleya, has been winning hearts among music lovers ever since its release on Sept. 15. In less than a week's time, Bulleya has garnered over 12 million views on YouTube.
Karan took to his twitter handle to share the news with his followers. "Double the love!!! Thank you for all the love!!!! #BULLEYA #AeDilHaiMushkil #12million," he tweeted. Shah Rukh Khan too praised the song in a tweet. "@karanjohar really nice song bro." To this, Karan responded it saying, "Thank you Bhai!!!! So happy you like #BULLEYA!! Love you....."
While the song, sung by Amit Mishra is a treat to the ears, the sizzling chemistry between Ranbir Kapoor and Aishwarya Rai Bachchan is a major highlight of the track, which has undoubtedly compelled many to watch the video again and again. The track also throws some light on the love triangle between Ranbir, Aishwarya and Anushka Sharma, thereby raising the curiosity among the audience.
Further, there will be another version of the Bulleya song, which will be sung by Arijit Singh. While Amit's version of Bulleya has been released, Arijit's version has been included in the film.
The title track of the film Ae Dil Hai Mushkil too has won million hearts and going by the two songs, it appears like the music album Ae Dil Hai Mushkil is going to be a successful one.
Besides Ranbir, Aishwarya and Anushka, Ae Dil Hai Mushkil also has Fawad Khan in important role. Shah Rukh Khan will be making a special appearance and will be seen playing Aishwarya's husband. The film is slated to hit the theatres on Oct. 28.
Check out Bulleya song from Ae Dil Hai Mushkil, if you haven't already: