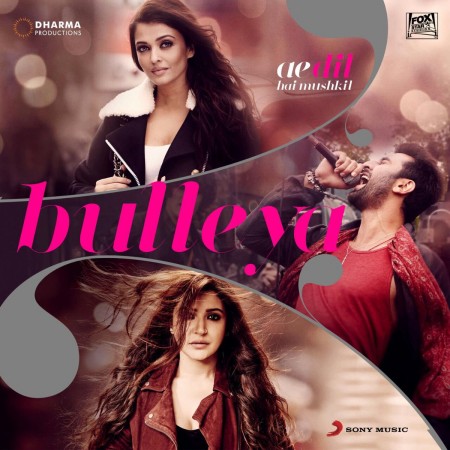 The songs from Karan Johar's "Ae Dil Hai Mushkil" are soul-stirring and easily the best of the season. But, social media is abuzz with the news of "Bulleya" being a rip-off of a string of international music pieces.
While some say the guitar riff is similar to Iron Maiden's "Genghis Khan," others have opined that parts of "Bulleya" is inspired by "Sayonee" by Pakistan-based band Junoon. However, producer of the track - "Bulleya" - Sunny MR quashed the rumours saying none of what is being said is true.
"The Bulleya guitar riff is, musically, no where close to any of the songs it's being referred to. The notes are totally different. The riff is in a simple 1/16 timing widely used in many genres not limited to any specific song. This timing is also used for many background score pieces. It's like calling a rock song a copy of another rock song just because they use the same set of instruments," he told SpotboyE.
"Bulleya" is already hit among listeners and has garnered over a million hits on YouTube in less than 12 hours. The title track of "ADHM" and the teaser too did well and has registered over 35 million hits on the video-sharing website and Facebook.
While the "ADHM" title track focussed on Ranbir Kapoor and Anushka Sharma's onscreen rapport, "Bulleya" is all about Aishwarya Rai Bachchan and Ranbir's crackling chemistry. In the video, they are passionate, friendly and everything a madly-in-love couple looks like.
"Ae Dil Hai Mushkil" marks Karan Johar's return to the director's chair after a gap of 6 long years. The romantic-drama releases on Oct. 28, same day as Ajay Devgn's "Shivaay." "ADHM" also stars Fawad Khan in a supporting role and Shah Rukh Khan in a cameo.
Check "Bulleya" song video below: