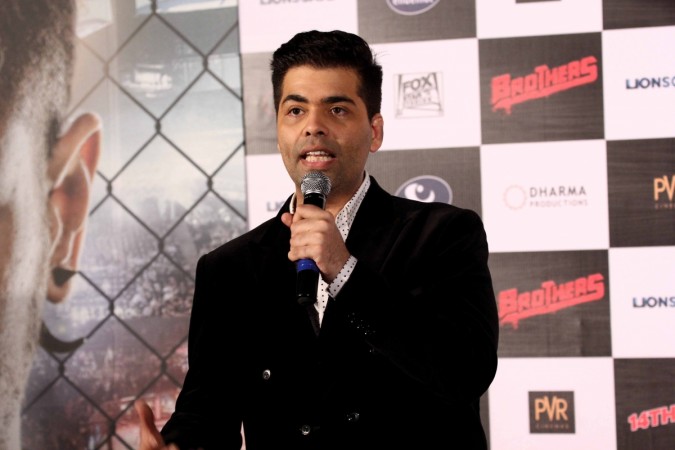 Shah Rukh Khan is part of a family to filmmaker-producer Karan Johar and they share a perfect working relationship too, which is why it is not surprising when reports of their helping each other out professionally do the rounds.
Apparently, Karan gave SRK a brilliant idea how he could score with "Raees." When the makers pulled Anil Thadani on board as the distributor for the said film, the "Ae Dil Hai Mushkil" director advised SRK the best way to land cracker of a deal with single-screen owners, DNA reported.
"Anil owns the distribution rights of Baahubali 2 and Mirzya so he made the single-theatre owners sign a three-film deal that he would give them these films only if they gave him maximum screens for Raees too. Now, for exhibitors, Baahubali 2 is one of the hottest releases of 2017 so they had no choice but to agree," an insider told the daily.
While "Raees" will surely benefit from this, Hrithik Roshan's "Kaabil" may suffer. Both these films are gearing up for a colossal box office battle starting Jan. 26, 2017. But then again, good content always wins.
When "Rustom" and "Mohenjo Daro" clashed on Aug.12, it was being thought that Hrithik's ambitious period film will easily outshine Akshay Kumar's crime-thriller at the box office. But the results tell otherwise.
What do we know about "Raees" and "Kaabil" clash?
"Raees" was scheduled to clash with Salman Khan's "Sultan" on July 6, but the makers moved as they weren't done with their film. Later, Shah Rukh said they had shifted "Raees" release date because he shot some of the scenes while injured and they didn't turn out as good as he wanted them to.
A few weeks ago, SRK was spotted at "Kaabil" producer Rakesh Roshan's house, which immediately triggered rumours that "Kaabil" and "Raees" wouldn't clash at the box office. However, later Rakesh dismissed the reports saying they were catching up like old times.