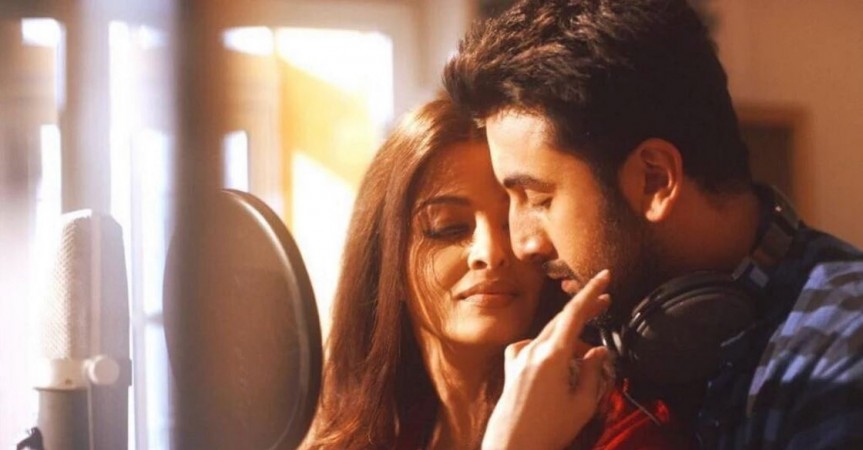 Aishwarya Rai Bachchan has now opened up on her intimate scenes with Ranbir Kapoor in Ae Dil Hai Mushkil (ADHM). There has been much talk about the gorgeous actress' sensual avatar in the film.
The trailer of Ae Dil Hai Mushkil had showed a couple of cozy scenes between Aishwarya and Ranbir, and that had raised some eyebrows. There were also reports of the Bachchan family being miffed with the actress for the intimate scenes.
However, Aishwarya said that the scenes were shot aesthetically and it was a demand of the script. "It is about comfort level with my director. We know how the journey of the film would be. It wasn't worrying. I know my character well. There was calm and ease after working for so long," PTI quoted Aishwarya as saying.
Talking about the steamy scenes, she further added, "Today I have worked, I know the overview. It is about how you approach a character and doing that is relevant to times from 20 years ago. It is done in a classy way. It is not frivolous sensuality onscreen."
This is the first time that Aishwarya and Ranbir will be seen sharing the screen space. However, their sizzling chemistry suggests that the two are very comfortable with each other. Directed by Karan Johar, Ae Dil Hai Mushkil also features Anushka Sharma and Fawad Khan.
Reports suggest that Ranbir and Anushka too have a couple of lip-lock scenes in the movie that have been cut short by the censor board. The film has been in much trouble owing to strong opposition regarding the presence of Pakistani actor Fawad. It is slated to be released on October 28.