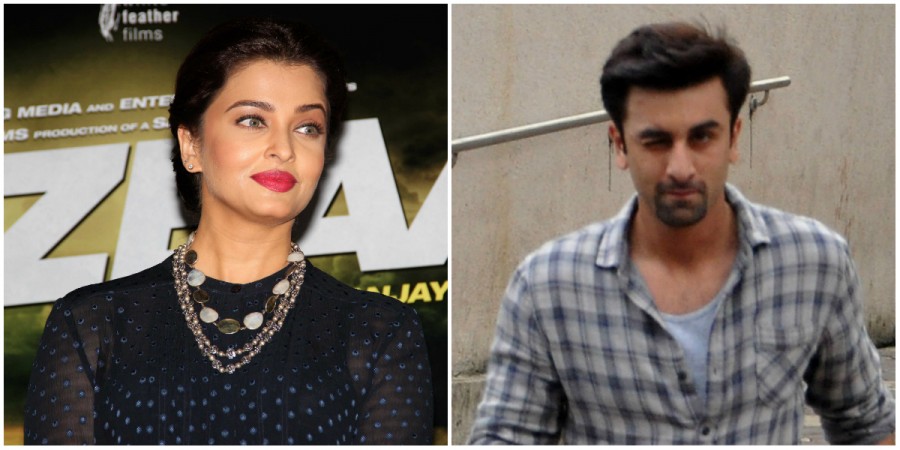 Aishwarya Rai Bachchan and Ranbir Kapoor won't be sharing kisses in Karan Johar's "Ae Dil Hai Mushkil," but they have apparently shot for a passionate scene. They will be seen eating chocolate off each other's bodies.
"Initially the script of ADHM demanded a kiss and a passionate scene between the leading man Ranbir and Aishwarya but she expressed discomfort about filming the scene, so KJo agreed to shoot the scene in such a way that it would not involve an actual lip-lock. The intimate scene between Ash and RK too will not have any skin-show by the actress," a source told DNA.
Scheduled to open in theatres on Oct. 28, the film features Anushka Sharma and Fawad Afzal Khan in key roles. About unrequited love, the romantic-drama has got everyone talking courtesy some of the leaked on-set pictures. Austria, London and Jodhpur are among the cities the film has been shot in.
Coming to the story of the missing kissing scene in the film, sources had said last year that although she had kissed Hrithik Roshan in "Dhoom 2," she prefers to avoid such scenes as she is married now. Industry insiders had said that kissing scenes are best suited to youngsters.
"Aishwarya has reached a stage where she wants to do meaty roles. She wants to do roles with substance. Anyway such scenes are better suited to the youngsters. She has done that in the beginning of her career and she doesn't like to be repetitive," a source had told the daily.