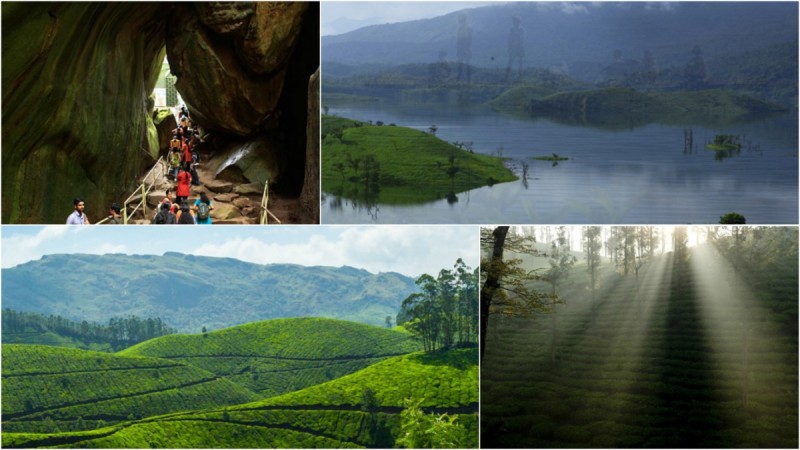 Have you been to Kerala? To be precise, have you visited Wayanad? If not, you will make it your next tourist destination this vacation after falling in love with the latest video released by DTPC Wayanad and District Administration.
The four-minute video shows the highlights of the beautiful locale in Kerala, which is known for its dense forest, tea estates, waterbodies, wildlife, peaks and many more. In the video, that has been uploaded on the YouTube page of Wayanad Tourism, three people from different backgrounds are seen heading to the north-eastern district of the state.
The video highlights the adventurous, beauty and traditions of Wayanad, which has plenty of options for travellers who like trekking, sight seeing and adventurous activities. The promotional video has been beautifully captured by Anu Moothedathu and is directed by Vivek Thomas Varghese, who has also designed the concept and edited it.
What are the major attractions of Wayanad?
Chembra Peak
Chembra is the highest peak in Wayanad that is 2,050 m above the sea level. Surrounded by tea plantations, it is one of the major trekking destinations in the area. A heart shaped lake -- Hridayasarasu -- is the perfect viewpoint there.
Edakkal Caves
Two natural caves in Edakkal is situated at 1,200 metres above the sea level on Ambukutty Mala. It is a major tourist destination in Wayanad for its challenging trekking that is not suitable for elderly and kids.
Banasura Sagar Dam
Constructed at the Banasura Lake, it is the largest dam in India and second largest in Asia. The splendid view at the site makes it a favourite destination for tourists.
Wildlife Sanctuary
The sanctuary hosts a number of bird and animal species, including tigers, elephants, jungle cats, panthers, bisons, monkeys, wild dogs, deer, civet cats, bears, monitor lizards, variety of snakes, babblers, owls, woodpeckers, cuckoos, peacocks and jungle fowls among many others.
Kuruva Island
Also known as Kuruvadeep, it is a protected delta on river Kabini that is monitored by the Department of Forest. It is an attraction for visitors who like to see rare birds, orchids and herbs.
Watch the Wayanad Tourism video here: