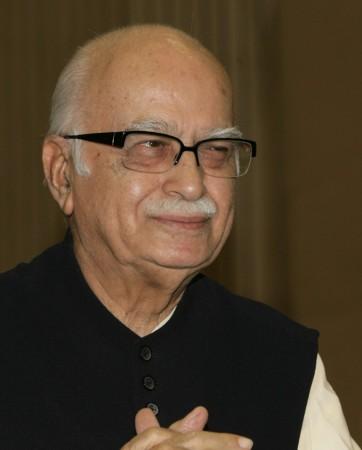 The absence of senior Bharatiya Janata Party (BJP) leaders L.K. Advani and Sushma Swaraj at the party's National Executive meeting in Mumbai on Friday and their decision to skip the rally in the evening have sparked off speculations that there is rift among the party leaders.
The decision of the senior leaders of BJP to skip the party events came at a time when the party has decided to officially extend Nitin Gadkari's tenure as the party president at the National Executive meeting.
The absence of the senior leaders came as the BJP decided to extend Nitin Gadkari's tenure as the party president while some leaders strongly advocated the candidature of Gujarat Chief Minister Narendra Modi as Prime Minister for 2014 general elections.
Advani on Thursday skipped the national executive where a resolution extending Gadkari's term was passed.
However, the BJP has played down the reports, saying that Sushma ahd prior commitment while Advani was not scheduled to attend the rally.
"I respect and honour all decisions of the Party. Please do not draw any other conclusions," tweeted Sushma reacting to the media speculations. "I must reach Delhi tonight because I have to leave early morning for an important function in U.P tomorrow," she added.
At a press conference, BJP spokesperson Ravi Shankar Prasad rubbished off the reports that Sushma Swaraj and LK Advani decided to skip the rally.
"Advani was not scheduled to be in the rally today. The matter was clarified by Mumbai BJP nearly four days back. You have seen the hoarding of the rally. Advani's picture was not there. His pictures were there in other concerned places. Reporting all these even after knowing everything, I am sorry to say this is not fair," he said.
The National Executive meeting started off amidst drama with Narendra Modi deciding to attend it only after Sanjay Joshi, a close aide of Nitin Gadkari, resign from the party. The Gujarat chief minister was not happy with the reinstatement of Rashtriya Swayamsevak Sangh (RSS) leader Sanjay Joshi in the BJP.
Following the resignment of Sanjay Joshi, Narendra Modi will share the stage with Gadkari on Friday's meeting.
(With Inputs from IBNS)