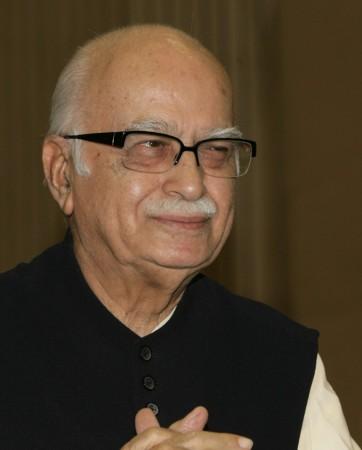 Bharatiya Janata Party (BJP) senior leader LK Advani slammed the government over political cartoonist Aseem Trivedi's arrest saying that the current political system is worse than during the Emergency in 1975-77.
In his latest blog on Trivedi's arrest titled "Present Political Set Up More Draconian than Emergency," Advani has tried to draw a comparison between the political situation in the country during the Emergency and the present, while supporting Trivedi's work, which is being considered an assault on the Indian emblem and constitution.
Advani mentions legendary cartoonist Abu Abraham's works ridiculing the Indira Gandhi-government's initiatives during the Emergency, for which Abraham was not sent to prison.
"If the present political regime had been in office in 1975-77, I have no doubt that like Aseem Trivedi, Abu Abraham also would have been behind bars!" he writes in the blog. "Emergency had armed government with extraordinary powers. But the draconian mindset of the present rulers is born out of failure and desperation."
Trivedi was arrested on Sunday by the Mumbai police based on private complaints over his alleged derogatory lampooning of the Indian emblem and constitution. His arrest sparked a national outcry, with people raising questions on the freedom of expression in the country.
A Mumbai court sent Trivedi into judicial custody till Sept. 24 after the police surrendered his custody saying officials were done with grilling him. Meanwhile, the accused cartoonist also refused to move a bail petition, demanding to drop sedition charges against him.
"I have full faith in the Constitution. I will not seek bail unless the sedition charge is withdrawn," said Trivedi as mentioned in Advani's blog.