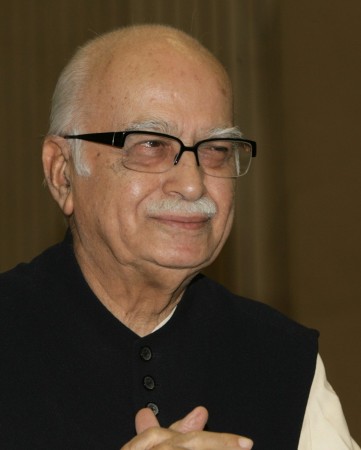 Senior BJP leader and Union Minister for Road Transport and Shipping Nitin Gadkari has stated that BJP patriarch LK Advani deserves to become the President of India, a post that suits his stature.
Gadkari made the statement when he appeared on Rajat Sharma-anchored show "Aap ki Adalat" on India TV. The Union government, headed by Narendra Modi, has not accommodated BJP's senior leaders like Advani and Murli Manohar Joshi in the Cabinet, leading to several speculations for some time now.
In a press release, the TV channel stated that Gadkari opined it would not have been proper if Advani, who held the post of Deputy Prime Minister during Atal Bihar Vajpayee's tenure, had been made the Lok Sabha Speaker, and added that he deserves the post of President of India, according to a PTI report.
President Pranab Mukherjee, the present incumbent, was appointed on 25 July 2012. So far, Mukherjee has completed only around two years in the post, meaning Advani will have to wait for three more years to get the highest position in the country, even if a move is triggered on that front.
Meanwhile, Gadkari also revealed that Prime Minister Modi had taken a decision to not induct leaders with the age of 75 or above into his Cabinet. And due to that decision, Advani and some other senior leaders in BJP have been left without any key positions in the government.
But the Union transport minister stressed that services of senior leaders like Joshi will be utilised by the government. Gadkari also dismissed reports that Joshi wanted to become the Deputy Chairman of Planning Commission.
Gadkari added that while inducting MPs into his Cabinet, Modi had also decided not to consider sons or daughters of any BJP leaders. That's why the kin of several BJP leaders, who are MPs, were not taken into the Cabinet.
Late leader Pramod Mahajan's daughter Poonam Mahajan, Vasundhara Raje's son Dushyant Singh, Yashwant Sinha's son Jayant Sinha were not taken into the Cabinet. Maneka Gandhi's son Varun Gandhi, former Uttar Pradesh Chief Minister Kalyan Singh's son Rajbir Singh and former Delhi Chief Minister Sahib Singh Verma's son Parvesh Verma were also kept out.
Modi, during his election campaign, had stongly criticised the dynastic rule of Congress leaders, especially the Gandhi-Nehru family. He had launched an open tirade against Congress President Sonia Gandhi and Vice-President Rahul Gandhi for followig dynastic politics in the party and the government.