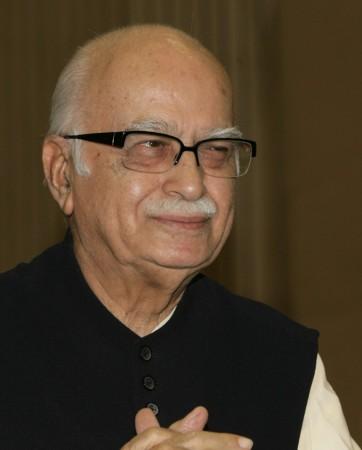 Senior Bharatiya Janata Party (BJP) leader LK Advani created an uproar in the Lok Sabha on the first day of the Parliament's Monsoon Session Wednesday by questioning the legitimacy of the United Progressive Aaaliance (UPA) government, making Congress President Sonia Gandhi lost her cool.
"I believe that UPA-2 is an illegitimate child. It has never happened in the history of India. Crores of rupees were never spent to get votes," said Advani in the Lok Sabha while speaking on the ethnic violence in Assam that has taken many lives.
His remark invited huge criticism from the UPA, led from the front by Sonia Gandhi, who demanded that the BJP leader withdraw his statement.
Following strong rebuttal from the Congress and its allies, Advani ended up withdrawing his statement. He however said that he was referring to the controversial No-Confidence Motion against UPA -1 in 2008 and not the 2009 general elections.
When the parliament session started, Advani moved an adjournment motion on the ethnic violence in Assam that has taken lots of people's lives and drove lakhs people homeless. He said that illegal immigrants are the cause of the recent violence in Assam and termed the infiltration of Bangladeshis as a security threat to the country.
"Let not anyone regard it as a Hindu versus Muslim issue or a tribal versus non-tribal issue. It is a matter of who is an Indian and who are foreigners," he said on the floor. "The Assamese people are now refugees in their own state. Infiltration from Bangladesh is affecting the security of the whole country."
He went on to say that the Bangladeshis in India should be deported back to their country.
The recent violence in Assam left more than 70 people dead and over 3 lakh people homeless. It started last month after a group from Jayapur village, largely occupied by Muslims, allegedly killed four youth belonging to Bodo tribal community. The incident led to an all-out community war, followed by a series of clashes between the two groups.