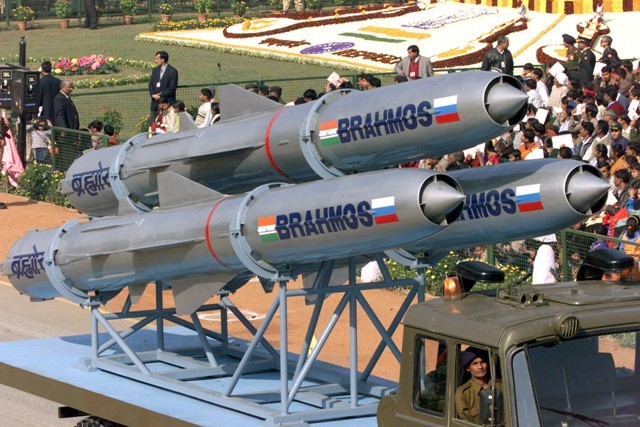 The advanced version of BrahMos supersonic cruise missile was successfully test fired by the Indian Army at Pokhran in Rajasthan on Monday.
"The launch has successfully validated the deep penetration capability of the supersonic cruise missile system against hardened targets," an official of the Brahmos Aerospace said.
Following the pre-set trajectory, the missile successfully pierced the target, which was a concrete structure at "bull's eye", the statement added. The missile, the Block III variant, has land-attack and deep penetration capability and was test launched from a Mobile Autonomous Launcher.
This missile has earlier been successfully tested for supersonic steep dive with precision strike capability in mountain operations. The Army has inducted two regiments of the missile in its arsenal, while the third regiment induction is in progress.
The 290-km BrahMos carrying a conventional warhead up to 300 kilograms flies at a speed of 2.8 Mach. The missile can be launched from multiple platforms including land, sea, sub-sea and air.
Both the army and navy have inducted the missile in service while its air version is scheduled to be flight tested by the Indian Air Force soon.
The test firing was witnessed by officers of the Indian Army apart from officials from the defence ministry, the Defence Research Development Organisation (DRDO) and BrahMos Aerospace.
BrahMos is a Joint Venture (JV) between DRDO, India and NPO Mashinostroeyenia, Russia to develop a supersonic cruise missile on land, sea and air platforms. The JV was formed in February 1998 to share technology of both the nations and develop strategic missile system.
While the land version has been inducted into the Army, the air and submarine-launched versions are under development.
A hypersonic cruise missile named BrahMos-II is also in developmental stages.