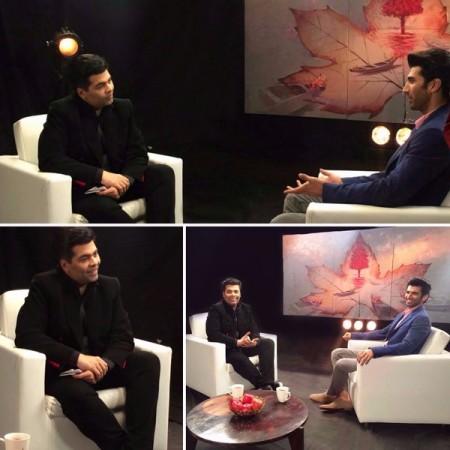 Aditya Roy Kapur will soon be seen appearing on Karan Johar's popular show "Koffee With Karan," following the release of the movie "Fitoor," starring Katrina Kaif in opposite role, said a statement.
Earlier, Aditya had appeared on the chat show along with his rumoured girlfriend Shraddha Kapoor. However, Aditya claims that he has been single for quite a long time now, but fans are eagerly waiting to know some secrets about the "Fitoor" actor's life.
Karan is known for spilling out beans on "Koffee with Karan" and it seems KJo will be ready with some interesting questions for Aditya. "Karan, who is known to be one of the best chat show hosts, will be putting Aditya Roy Kapur on the scanner and ask him all kinds of questions he has been avoiding for some time now," said the statement.
Meanwhile, Aditya also is excited to be present on the show and face Karan's candid questions. "It's always fun to chat with Karan. I am sure he is going to throw some surprises at me, but I will be ready for them. It will be a lot of fun," said Aditya. Now, it will be interesting to see if Karan gets successful in digging out some secrets about the actor's personal life and love life. The episode will be available on various social networking platforms as well.