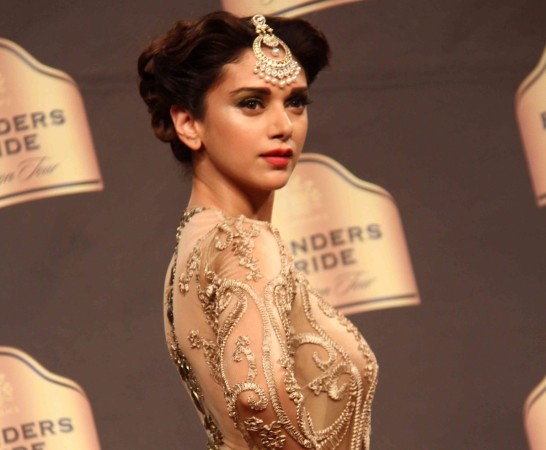 After so many shocking #MeToo stories came up from Bollywood, Aditi Rao Hydari has now shared her ordeal from the past.
While speaking at India Today Conclave South 2018, Aditi revealed she was asked for sexual favours during her struggling days in the industry. She said that after she refused to oblige to the indecent offer, she remained jobless for eight months.
"I remember when I started, I was extra-naive because I came from a protected background. I didn't know that the rumours were true, that things like this did happen. And honestly, I have not had such a bad time. I had one incident which actually didn't harm me very much. But yes, I did lose work because I was given a choice - it's either this or this. For me, it was a no-brainer. I had to walk away," the actress said.
Speaking to a publication, the Padmaavat actress said that she was shocked to witness this dirty side of the industry.
"I did lose work and I cried about it. I didn't regret it but I cried about it because I felt so upset that this was true and this is how girls are treated. I was like, how dare someone speak to me like that! For about eight months, I didn't get work, but I feel that decision made me stronger in my intention about the kind of work I wanted to do," she said.
It is to be mentioned, Aditi had made a cryptic tweet, apparently targeting her own harassers, when the #MeToo movement was running in full force in India.
"Slow clap for the dizzying heights of hypocrisy... People who are clearly guilty of major harassment giving gyaan on the #MeTooIndia movement...," she had tweeted earlier.