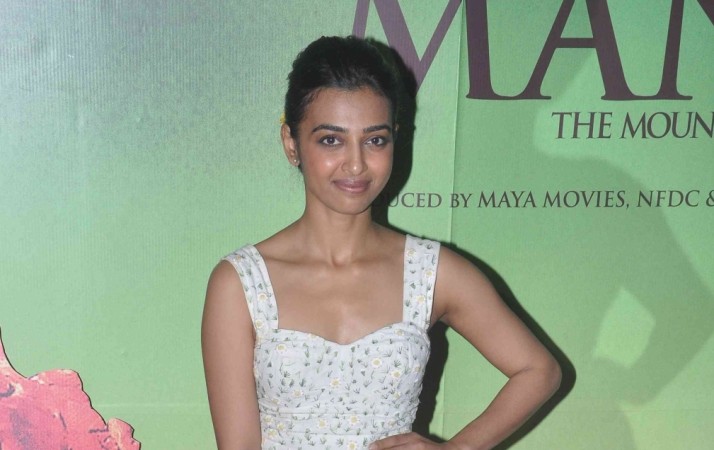 Radhika Apte and Adil Hussain's nude scene from the movie "Parched" was leaked and it went viral in no time on social media. Reacting to the incident, Radhika's co-actor said that the leaked clip is being circulated as "Radhika Apte sex scene" and not "Adil Hussain sex scene," which reflects the patriarchal mindset of the society.
"The most interesting aspect is that the leaked video is totled as Radhika Apte sex scene and not as Adil Hussain sex scene. That's because a man doing it is just another matter whereas when a woman does it, it does matter. It is only then when it becomes a sex scene. It also shows the patriarchal society that we live in. In the West, such scenes are normally shown in their films," Adil told Indian Express.
Calling the incident "weird," Adil also said that only the nude scene being leaked from the movie and not any other scene suggests how obsessed people are with sex. However, there has not been any reaction from Radhika till now.
It was reported that the love-making scene between Radhika and Adil from "Parched" shows them topless and was circulated on Whatsapp. Directed by Leena Yadav, it is an international film and has been getting positive reviews from the critics.
This is not the first time that the "Kabali" actress is in news for any nude photo or video. Earlier, another video was leaked online in which Radhika goes for full frontal nudity for a short film directed by Anurag Kashyap. The incident had irked the director very much as he had apparently taken much caution while filming the scene but it somehow got leaked.