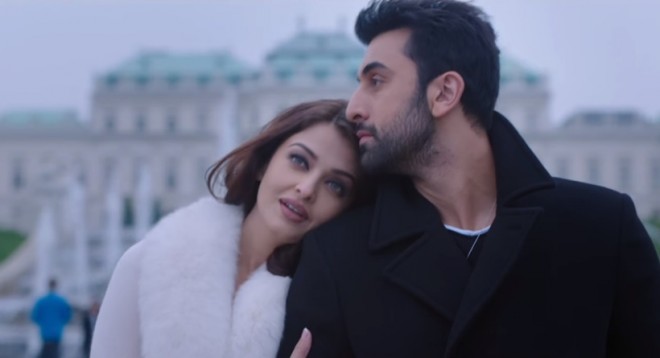 Movie Review: Ae Dil Hai Mushkil
Cast: Ranbir Kapoor, Anushka Sharma, Aishwarya Rai Bachchan
Direction: Karan Johar
He's a rich kid but not a brat. And she's a bubbly young woman who wants to try anything and everything. Ayan (Ranbir Kapoor), who is doing his MBA, meets Alizeh (Anushka Sharma) in a London pub and ends up taking her home. However, the night doesn't go as planned. Ayan and Alizeh end you becoming friends when they realise they have more in common than meets the eye.
Their love for Bollywood music and dance, to be spontaneous and live in the moment are some aspects they share. But Ayan, who dreams of becoming a singer, falls in love with her. Unfortunately, Alizeh doesn't share his feelings. She has had a bad heartbreak and doesn't want to go down that road now.
Suddenly Alizeh's ex-boyfriend Ali (Fawad Khan) comes back into her life. Ayan realises his love will now be never his. And into his life comes poet Saba (Aishwarya Rai Bachchan). What happens between Alizeh and Ayan? Where does Ali fit in?
Love stories are his forte and Karan Johar comes back to direction with one in Ae Dil Hai Mushkil this Diwali. This movie is a romance and you can see shades of his previous films. However, it is also a departure because it is not about young love in a straightforward plot. Karan Johar has possibly made one of the most realistic romances that the audience can actually relate to.
When it comes to casting, Johar has made a perfect choice. Anushka Sharma outshines the others in the film with her enactment of Alizeh. She is brilliant and essays Alizeh with such ease that you don't feel she's acting. Ranbir Kapoor is perfect as Ayan, a character that reminds you of some of his previous roles. While Aishwarya may only come in the second half of the film, she makes a mark as a mature woman who owns her sexuality. Johar also introduces a few of his favourites in some cameos in the film.
ADHM is a film that may not offer a new love story but the way Karan Just has woven it and chosen the characters, it's highly entertaining and engaging. The audience can feel the romance, the heartbreak and more. There are some twists the movie could have done without but ADHM is a realistic love story that everyone can relate to and revel in.
Rating - 3.5/5