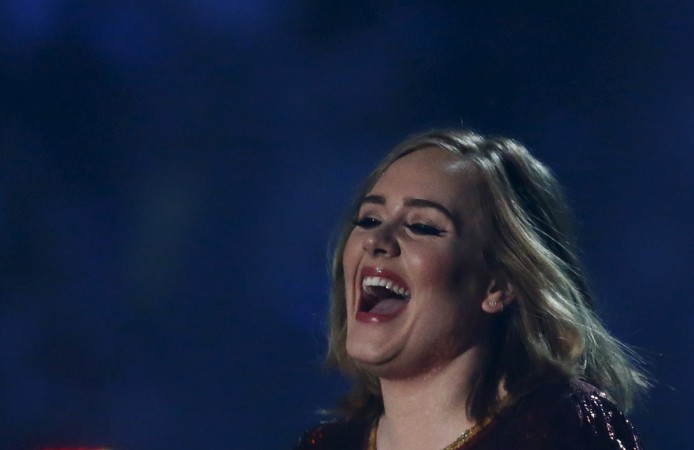 British singer Adele is known for her down-to-earth nature. But according to a new report, success seems to have gone to her head and she has transformed into a total diva. Reportedly, the singer recently sent someone on a 140-mile trip to get a pizza from her favourite outlet, but she did not even touch the food.
The "Hello" singer was staying at a luxury country estate in the Cotswolds area when she suddenly had a craving for pizza. "She was told they had the best ovens," a source told The Sun. "But she insisted that staff fetch the pizza from her local company. A member of staff drove all the way to London and came back with it. Unfortunately for Adele by that time it was 3am — and she was asleep."
"Soho Farmhouse staff members are trained to say yes to anything. Adele made the most of that. She obviously likes to have her home comforts, even when they are almost 100 miles away," the source added.
The pizza might have been an indulgence, as Adele has been staying away from junk food to control her weight gain. She has also restricted her intake of carbs and sugars and has turned into a vegetarian. "I'm trying to be veggie," said Adele in an interview with Britain's Radio 1, according to reports. "I have to be really healthy and stuff like that. I can find another way of getting all the stuff out of meat you need. I hate that tofu stuff, though. It's rank. Whenever I'm about to eat meat, I always see my little dog's eyes."
She is believed to have lost almost 50 pounds by watching what she ate and exercising regularly. And as a result, she has started liking herself better. "I like myself more than ever," Adele, who gave birth to son Angelo in 2012, told Vogue. "I feel so comfortable in my own skin. I really like how I look. I like who I am. I like everyone that I surround myself with."