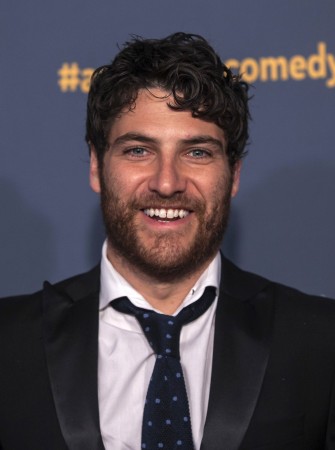 Fans of Fox comedy "The Mindy Project" will miss Adam Pally's Peter Prentice as he is exiting the Schulman and Associates OB-GYN practice in early 2015.
Former "Happy Endings" star has reportedly signed a deal with his former network, ABC Studios, to produce projects for broadcast, cable as well as new media, AV Club reports.
TV Line was the first to report the news. Fox had recently ordered additional six episodes of the Mindy Kaling starrer American romantic comedy, bringing the total count to 21.
At present, the show is in its third season. Pally's contract with the Fox show was to expire with this season's episode 13.
He had joined the series in the beginning of the season two as Dr. Peter Prentice. He soon became a regular as ABC's "Happy Endings" was cancelled. Now, he is expected to make only guest appearances depending on his schedule.
Last season, Pally developed a comedy for NBC; but he had no intention of starring in the project, from Dan Gregor and Doug Mand.
"The Mindy Project" has undergone a few casting changes in its short life. Stephen Tobolowsky, who played the role of senior partner of the practice Dr. Marc Shulman, and Zoe Jarman, who played Betsy Putch, have already exited as regulars. Putch was an optimistic receptionist at the office and Jarman left ahead of Season 3. However, Executive producer Matt Warburton has said that it would be great to have Jarman's Betsy back as a regular on the show once again.
Other changes include Beth Grant being promoted as a regular, Amanda Setton and Anna Camp were reduced to recurring roles and eventually they exited the show, The Hollywood Reporter reports.
Grant plays the role of Beverley Janoszewski, who was a nurse before she became a receptionist at the office. Setton played the role of a former receptionist at the office - Shauna Dicanio; while, Camp played the character of Mindy's longtime friend Gwen Grandy.