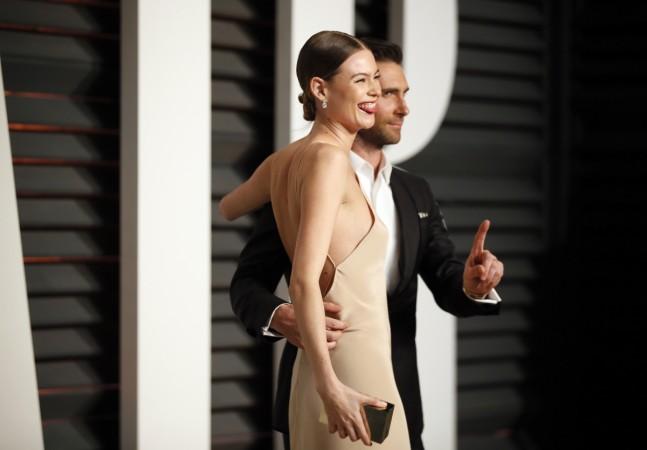 Cheating rumours have been dogging Adam Levine for a while now, and a recent picture of him chatting with an attractive blonde at a pool in Rio has further sparked speculation that everything is not well with the singer and his model wife.
According to Radar Online, Levine was partying poolside with his Maroon 5 band mates in Rio March 20 and he was photographed chatting with a "hot blonde in a black tank top." His pregnant wife Behati Prinsloo, who is a Victoria's Secret model, was not in attendance. According to the website, they haven't been seen together for quite some time.
However, Prinsloo put to rest rumours of a split by posting online a picture of the two of them together. Wishing her husband on his birthday, Prinsloo said that Levine was the love of her life. "Happy birthday to the love of my life! Everything is boring and meaningless without you!!!" she wrote March 19.
Divorce and cheating rumours are not new to the couple, who got married in 2014. Last year, HollywoodLife claimed that a divorce was in the near horizon as Levine has been acting like a playboy even after getting hitched.
"Adam's acting like the same playboy he was before they wed [go married], and that's a problem for his wife," an insider said, according to Hollywood Life. "She thinks it's disrespectful for him to flirt with other girls when he's married to her."
"He goes out all the time and hangs out with other models," the source continued. "Recently, Adam had a guys' night out and Behati found out he was chatting up girls. She was livid and they had a huge fight. It's a sore spot for her."
The flirting stories turned out to be just rumours.