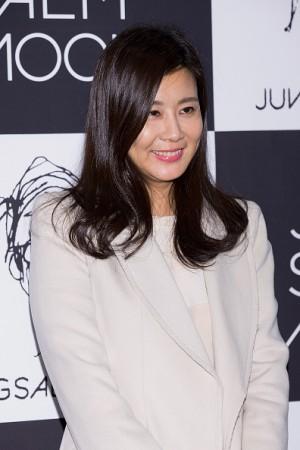 MBC star actress Yang Jung Ah is in the limelight again with confirmed news about her separation from businessman husband of four years. According to a member of CLN Company, Yang Jung Ah divorced her husband Kim Seung-Hwan last year and all legal process have been completed.
Amidst many speculations, the actual reason for Yang Jung Ah and her beau's divorce has not been disclosed by the company. The company strictly refused to reveal any further details to maintain the privacy of their client.
Yang Jung Ah got married to the businessman three years younger to her in December 2013. The marriage took place in a private ceremony without the prying eyes of media. The actress said that she had met her husband through an acquaintance.
The couple is said to have dated for four months before taking the plunge. The actress stated that she decided to marry her beau since he was mature for his age and she believed that he is the one with whom she will live forever.
Though the reason for the split is unclear, there is no official statement from the actress. The agency is quoted saying that as of now, actress Yang Jung Ah will focus on new projects and work.
Yang Jung Ah had won Miss Korea in 1990 and made her television debut in 1992 in MBC's 22nd open recruitment drive for actors. Ever since there has been no stopping this talented actress. She is well known for her television dramas like "Our Paradise", "General Hospital", "One Million Roses, "Here Comes Ajjuma" and "He Who Cannot Marry".
The actress gained popularity with her appearance in "Gold Miss is Coming", a match-making show targeting single female celebrities