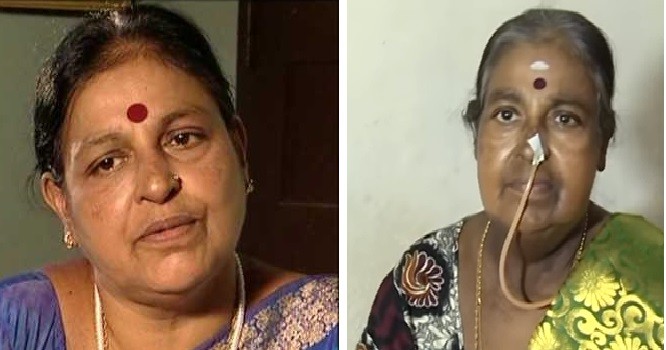 Malayalam actress Thodupuzha Vasanthi, 65, who has acted in over 450 movies, passed away on Tuesday, November 28.
The actress breathed her last at 4:30 am at a private hospital in Vazhakulam. The mortal remains will be laid to rest at the premises of her brother's residence in Thodupuzha.
Read more: Acted in 450 films,100 plays, but why this Malayalam actress is suffering like this? [VIDEO]
The actress was undergoing treatment for cancer for quite some time. Her tragic life story was reported on many news channels and websites sometime back. Following which many offered help and Women in Cinema Collective, the association of women in Malayalam cinema had also come forward to support Vasanthi.
While paying condolences, Malayalam actor Kunchacko Boban has apologised for not helping the late actress when she was in need. "Thodupuzha Vasanthi chechi, she had dedicated her life to acting and I apologise for not lending a helping hand when she was in need. My deepest condolences [translated from Malayalam]," the actor posted on Facebook.
Meanwhile, megastar Mammootty, Siddique and many other actors also paid last respects to the actress at her residence on Tuesday.
Vasanthi was born into a family of talented artistes and her dance performance at the age of 16 in Udaya's Dharmakshetre Kurukshetre marked her debut in cinema. Until 2007, she had a busy schedule as she was acting in at least two movies per day. She was also part of 16 teleserials and 100 plays.
However, tragedy struck her life after her father KP Ramakrishnan was diagnosed with cancer. He died a year later and she took a short break from acting. But when she was planning to make a comeback after three years, her husband Rejeendran also was diagnosed with cancer and died in 2010. The couple had no children and soon her mother too passed away leaving her all alone.
Later, due to Vasanthi's poor health condition, she couldn't act for long and her right leg was amputated from the knee as her diabetes aggravated. She was then diagnosed with throat cancer as well as kidney failure and was fed only liquids through a tube inserted in her nose. After receiving treatment over sometime, she finally breathed her last on Tuesday.
Check other celebrity response here:
-