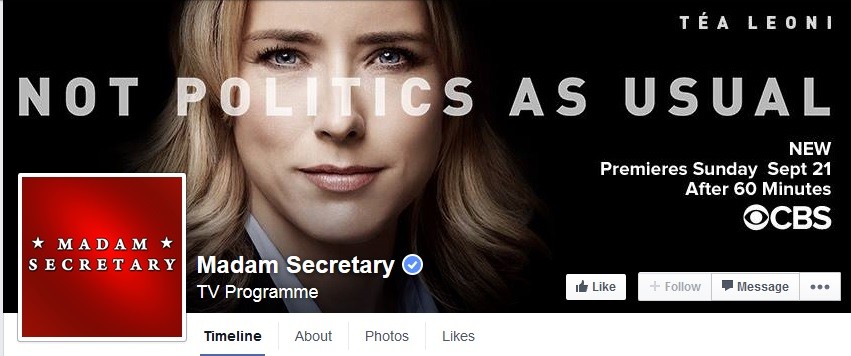 Actress Tea Leoni, who has stayed away from television screens in the last decade, is making her come back into the entertainment world with CBS's new drama series "Madam Secretary" on 21 September. The brand new American drama series is scheduled for a Sunday premiere between "60 Minutes" and "The Good Wife".
"Madam Secretary" will not only be her first on-screen appearance in a lead role on CBS, it will also mark the re-entry of Leoni in a TV series after a break of 16 years. "Being No. 1 on the call sheet for a one-hour drama is like a marathon I'd never heard about," the actress told Los Angeles Times.
"Madam Secretary" revolves around the life of Elizabeth McCord (Leoni), a former CIA analyst turned college professor, who unexpectedly becomes the Secretary of State. She is appointed in the position by the President, after the suspicious death of her predecessor.
Impressed with her qualities such as apolitical leanings, flair for languages, deep knowledge about the Middle East and ability to do things out of the box, the President involves her in the state affairs, according to the official press release of CBS.
McCord, who lives with her husband Henry (Tim Daly) and their three children, turns out to be a shrewd and determined officer. She works along with the Chief of Staff Nadine Tolliver (Bebe Neuwirth), speechwriter Matt Mahoney (Geoffrey Arend), press coordinator Daisy Grant (Patina Miller) and her charming assistant Blake Moran (Erich Bergen).
She battles office politics, derives international diplomacy and circumvents protocol as she negotiates global as well as domestic issues.
During her tenure as the Secretary of State, McCord will have to face a major international issue wherein Syrian Government takes two American teenagers into custody and threatens to executive them. Through her brilliance, Leoni manages to release the kids from the kidnappers, reports Forbes.
"Madam Secretary" is expected to be an outstanding drama and it could turn out to be a milestone in Leoni's careeer path.
In the past, Leoni was a part of several Hollywood movies, including "Bad Boys"(1995), "Deep Impact"(1998), "The Family Man"(2000), "Jurrassic Park III"(2001) and "Fun with Dick and Jane" (2005).
Watch the trailer of the upcoming Amreican drama series "Madam Secretery" below: