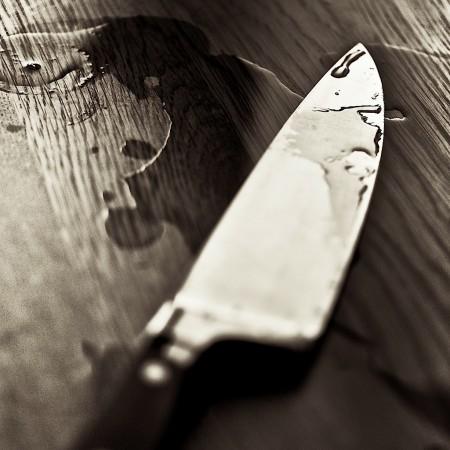 Shruthi Chandralekha, a small-time Kannada actress, has been arrested for murdering her husband, in Bangalore on Saturday. The 22-year-old murdered S. Ronald Peter Prinzo, 35, in Maduravoyal, Tamil Nadu eight months ago after he allegedly forced her to act in pornographic movies.
Shruthi along with two of her co-conspirators killed Prinzo and buried his body with the help of five others in Palayamkottai in Tirunelveli District. Police had arrested her accomplices John Prinson, Gandhimathinathan, Vijay, Vinoth Normal and Rafiq in January in connection to the crime. Two others, Uma Chandran and Elisa are absconding.
Before tying knot with Prinzo, Shruthi was reportedly married to another man, Manjunath at a young age of 16. But she fell in love with Prinzo, and called-off her relationship with Manjunath.
At the time of their marriage, Prinzo was running an online grocery shop in Tirunelveli along with Umachandran and Prinson. However, they began incurring losses and had to shut the business. When Umachandran and Prinson asked Prinzo for the share of money they invested in the business, he refused to give it back and moved to Bangalore.
"Under pressure to repay the money, Prinzo decided to make porn movies and relentlessly pressured Chandralekha to act in them. She said Prinzo wanted her to take part in group sex for the porn films but she refused," an investigating officer told The Times of India
Chandralekha, who was in a strained relationship with Prinzo, contacted Umachandran and Prinson and together they plotted to eliminate Prinzo.
"According to plan, Chandralekha gave Prinzo poisoned milk at their house on Parappaadi-Ilankulam Main Road in Maduravoyal on January 18. When he started to lose consciousness, Prinson and Umachandran strangled him. With the help Gandhimathinathan, Vijay, Vinoth Nirmal, Elisa and Rafiq, they transported the body in a car to Asirvatha Nagar in Palayamkottai and buried it there. Shruthi and the others returned and took possession of ₹75 lakh in cash and valuables from Prinzo's house," added the investigating officer.
A fortnight later, Shruthi lodged a complaint with the Maduravoyal police claiming that her husband had gone missing. Meanwhile, Prinzo's brother Justin also filed a complained at their native Palayamkottai. He had enquired Prinson about Prinzo as Prinson was spotted driving his brother' car. Soon police picked up Prinson and during the interrogation, he revealed the plot and took the police to the spot where they had buried Prinzo.
The actress was absconding till Thursday, until a police team arrested her in the house of a financier in Bangalore.