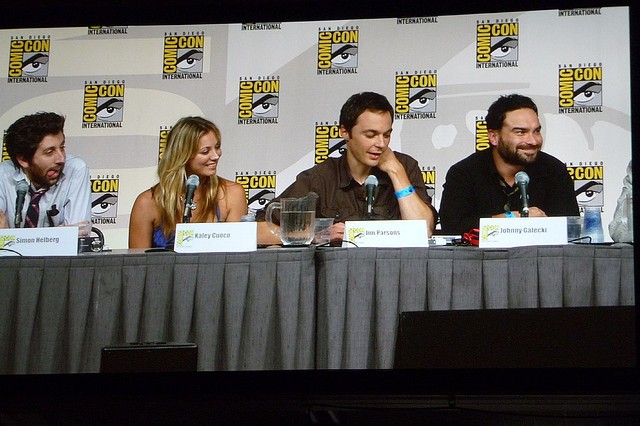 Actress Carol Ann Susi, who is best known for lending her voice to the unseen character of Mrs. Wolowitz on the famous CBS sitcom "The Big Bang Theory", died in Los Angeles on Tuesday, her agent Pam Ellis-Evenas said. The 62-year-old actress was suffering from cancer. Warner Bros. Television confirmed the news.
Sources said that her cancer was "aggressive" and she had a brief battle with it.
Susi made guest appearances in numerous TV shows since the 1970's and has been applauded by the audience for her acting skills, Miami Herald reports.
She appeared in "The Night Stalker", "Cheers", "Doogie Howser, M.D.", "Mad About You", " Just Shoot Me" and " Seinfeld," Los Angeles Times reports.
Susi played the role of Simon Helberg's character Howard Wolowitz's mother whose voice was heard in almost every episode but who almost never appeared in front of the camera. Those who have seen her other performance can easily tell that it is her voice. A quick glimpse of Susi was shown during the episode of Howard's wedding.
"The Big Bang Theory's" executive producer Chuck Lorre said, "The Mrs. Wolowitz character became a bit of mystery throughout the show's eight seasons. What was not a mystery, however, was Carol Ann's immense talent and comedic timing," TMZ reports.
It is unclear how "The Big Bang Theory's" creators will manage her death on the show. Earlier, sources had said that Susi's character, Mrs. Wolowitz, was to take part in the central plot line this season. Kevin Sussman's character, Stewart, moves in with Mrs. Wolowitz to take care of her deteriorating health. Howard becomes jealous as he thinks Stewart has replaced him in his mother's heart, The Hollywood Reporter reports.
However, it should be mentioned that Melissa Rauch, who plays Bernadette in the show, does her voice perfectly.
The executive producers treasured Susi as a beloved member of "The Big Bang" family.
A statement released by Warner Bros. Television and "The Big Bang Theory" producers Chuck Lorre, Steve Molaro and Bill Prady read: "...In addition to her talent, Carol Ann was a constant source of joy and kindness to all. Our thoughts and deepest condolences are with her family during this time, and we will miss her greatly."