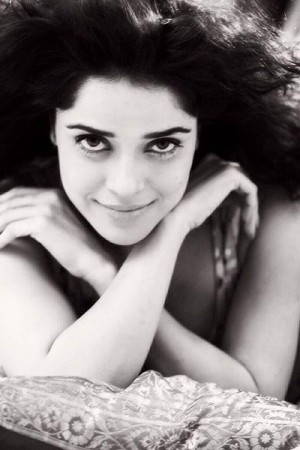 Actress Pia is all excited about her latest project. Pia Bajpai is currently shooting for "Aamayum Muyalum". The bubbly actress who was introduced by Priyadarshan in his 2008 flick "Po Solla Poram" feels that it is a like a dream come true for her to work with her the ace director.
"Working with Priyan sir is like coming back home. He saw my potential and launched me when I was invisible to everybody else. He didn't care about who I was or where I came from, when he introduced me in 'Poi Solla Poram'. He liked my audition and cast me. While working on my first film, I had told Priyan sir that I would like to work with him. Both of us got busy with our respective careers, but we stayed in touch," Pia Bajpai told Business Standard.
"Recently, he called me and said that he's working on something and asked me to keep my fingers crossed. When I received that call, I had a premonition because soon after the auditions of 'Poi Solla Poram', he had messaged me something very similar, and I got the film. When I finally signed this film, I was extremely happy because I was being directed by Priyadarshan sir," added the actress
Pia will be sharing screen space with Malayalam actor Jayasurya in "Aamayum Muyalum" and the actress says she has bagged a role that is completely a different from her previous outings.
"This is important because it's a Priyadarshan film. He's my mentor and I'm giving it my best to not disappoint him. I even told Priyan sir to tell me if there's something he would like me to do exclusively for this film," said Pia.
"Aamayum Muyalum" is touted as comedy thriller film with Jayasurya, Innocent and Nedumudi Venu in lead roles.
Jayasurya too had said it is a dream comes true for him to work with Priyadarshan. The film also has Manianpilla Raju and Harishree Ashokan to add to the comic space of the film and the feel of the movie is said to be along the lines of hit film "Thenmavin Kombathu".
The scripting of the film is done by Priyadarsan and the music of the film is composed by MG Sreekumar. The film is expected to releases for Christmas.