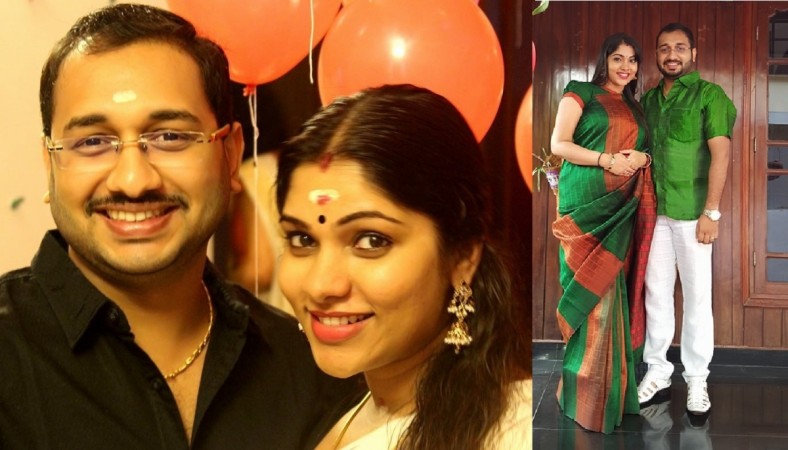 South Indian actress Muktha and Rinku Tomy, who got married on Aug. 30, were blessed with a baby girl on Monday, July 18.
Malayalam actress Kavya Madhavan announced the news via her Facebook page while congratulating the new parents. "Congrats to Rimi's dear brother Rinku and muktha on welcoming their little Angel !!! So happy to share their joy with Rimi on becoming an aunt..[sic]," Kavya wrote on her social media page.
Check Muktha's baby's photos
"God has blessed as with the most beautiful Angel and am glad to announce that this newest member in our family has bought ......loads and loads..... of happiness to our family:)
Eatta ..... I LOVE YOU .....UR CARING AND SUPPORT no words........Orupad peru prarthichu wshs ariyichu elvarkum thankx. KANMANI. Molu sgam aai erikunnu:::::)))))[sic]," Muktha later posted on her social media page.
In March 2016, Muktha's pregnancy hit the headlines after she posted a few photos on Facebook showing her baby bump during Easter celebrations at home.
Muktha began her acting career in 2005 and rose to fame with Lal Jose-directed film "Achanurangatha Veedu." She later appeared in notable roles in many Malayalam and Tamil language movies, including "Thaamirabharani," "Nasrani," and "Emmanuel" among many others. She got engaged to Rinku, brother of popular playback singer Rimi Tomy, on Aug. 23 at St John's Baptist Church, Palarivattom, Kochi and the ceremony was attended by close friends and family members of the couple. Muktha - Rinku Tomy Wedding Reception Photos
Later, they got married in a star-studded ceremony and reception in Kochi that saw the presence of Mammootty, Navya Nair, Mrudual Murali, Shilpa Bala, Bhamaa, Midhun Murali, Rachana Narayanankutty, among many other celebs of the industry. Muktha wore the traditional Syrian Christian chatta and mundu for the wedding ceremony. Muktha wedding photos and Videos.