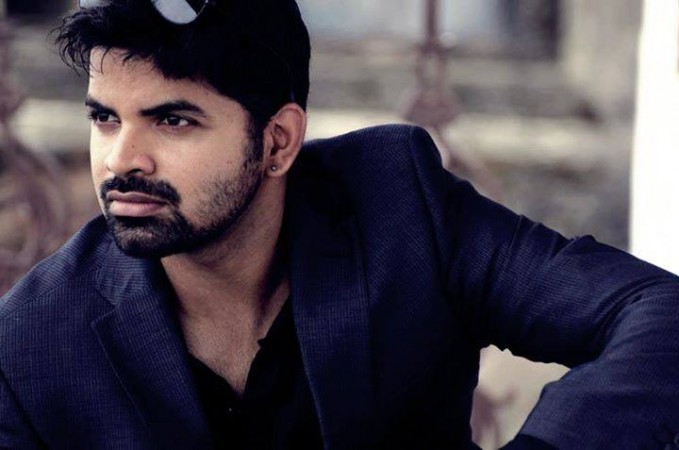 One more eligible bachelor of Malayalam cinema is all set to enter the marital bliss. Actor Vinay Forrt, who is one of the most talented actors in M-Town, will get married to his long-time girlfriend, Soumya Ravi, on 6 December.
The couple who had known each other for past three years will have a traditional wedding at the famous Guruvayur Temple in the presence of close family and friends.
"Ours will be a love-cum-arranged marriage. After a three-year relationship, we are finally getting hitched. It will be a traditional wedding which will take place at Guruvayur temple, in the presence of our near and dear ones, followed by a reception in Kochi," Vinay told The Times of India.
Talking about his fiancée, the actor said he met Soumya when he visited her college for a play. Once the couple were sure about their commitment towards each other, they opened up about this to their families and fixed their marriage plans.
He also said though his fiancée is not a person from the film industry, she is a good critic of his films. Soumya is currently pursuing Nano Science at Amrita University.
"Around four years back, I had visited MG University to present a play. It was there that I met Soumya. We have a mutual set of friends, and eventually realised that we are comfortable in each other's company. She is a complete outsider to the film industry. She hasn't watched all my movies, but yes, Soumya is a good critic of my work. More than that, we respect each other and don't interfere in each other's private space," added Vinay.
Vinay Forrt became a common name in Malayalam cinema after he made his debut with the Shyamaprasad directorial, "Rithu", in 2009. The film was also a debut for other popular actors including Rima Kallingal and Asif Ali.
Vinay, who was also a former student of FTTI Pune, later went to do many memorable performances in Malayalam cinema. The actor is currently busy with films like "Njan Ninnodu Koodeyundu", "Rosapookalam" and "Premam".