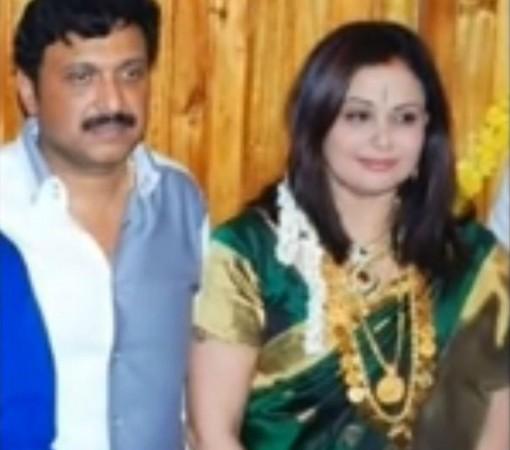 Actor-turned politician Ganesh Kumar has tied the knot with Bindhu Menon on 24 January. Menon is an employee at Asianet News in the Gulf Bureau.
Kumar was in the news for his messy divorce from first wife Yamini Thankachi, who had openly accused him of cheating and of having an illicit relationship with a friend of hers.
Kumar had also held press meets and accused Thankachi of physical assault and mental torture. The issue turned out to be a major embarrassment for the congress party. Their marriage officially ended in October after Ganesh agreed to the terms and conditions put forward by Thankachi.
The 47-year-old politician was forced to resign as Cultural Affairs minister and he returned as a television show host for Nammal Thammil on Asianet TV. His performance on the show came under much criticism from viewers but he later emerged stronger in the second season of the show.
Kumar had met Bindu when he was working for Asianet. Bindu, who hails from Palakkad, is also a divorcee. If sources are to be believed the couple got engaged last December at her ancestral home. The event was reportedly attended by his father Balakrishnan Pillai, which may come as a surprise since he had spoken much against his own son.
Kumar and Menon's marriage was said to have been a private affair amid the presence of 100-150 guests and a small feast had been arranged at the Indian Coffee house.