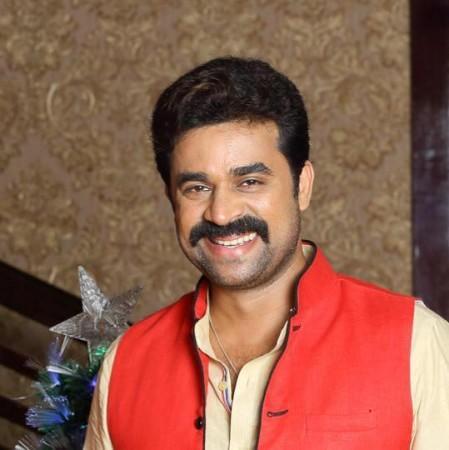 With the advancement of technology and social media, piracy has become one of the major issues faced by makers of the entertainment industry. Now, after piracy has affected the latest Malayalam movie "Leela," starring Biju Menon, actor-cum-producer Vijay Babu has come forward reacting on this serious issue faced by filmmakers these days.
"A producer who has invested hard earned money, a director's and actors dream, hard work of a whole crew - cinema. Many months .. Sometimes it takes years to conceive and release a movie . Goes through lot of hardships and constraints. And finally when you release it ! Some mad $#£%<~}< creatures copies it with their cheep expertise and circulates it [sic]," Vijay bashed the miscreants through his Facebook page.
He also asked to hang the culprits who are killing cinema as well as the people who are part of the industry. "Don't know what kick they get out of this. So many movies are affected by this. Latest in the list "Theri" and now "Leela". Piracy will kill cinema and all of us who are part of it. Hang the culprits before we get killed [sic]," Vijay wrote on his social media page.
"Piracy has been a threat that movie industry has been facing worldwide. Leela is its latest target. I request everybody to be with us during the times of crisis and not support any untoward activity that will harm the industry and affect the lives of people who are associated with the industry," actress Manju Warrier posted on her Facebook page. Meanwhile, director Aashiq Abu has also responded on the issue requesting the audience not to be part of this criminal activity.
"Leela" director Ranjith has also requested audience not to spread the pirated copies of his Biju Menon-starrer. He complained with the cyber cell appealing them to take proper action to find the culprits who posted the pirated copy of the movie on social media and Torrent.
It has to be noted that even after the much controversial "Premam" piracy row, pirated copies of Mohanlal's "Loham," Dulquer Salmaan's "Charlie" and Vijay's big-budget movie "Theri" were also leaked online affecting the business of the movies at the box offices in India.
Read Vijay Babu's and Aashiq Abu's full facebook post here: